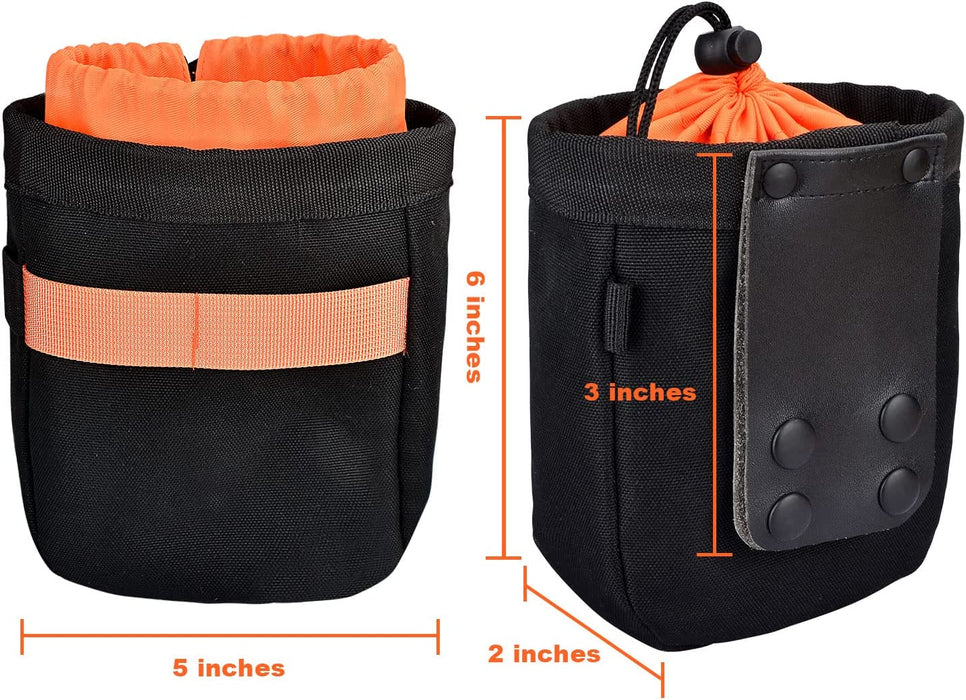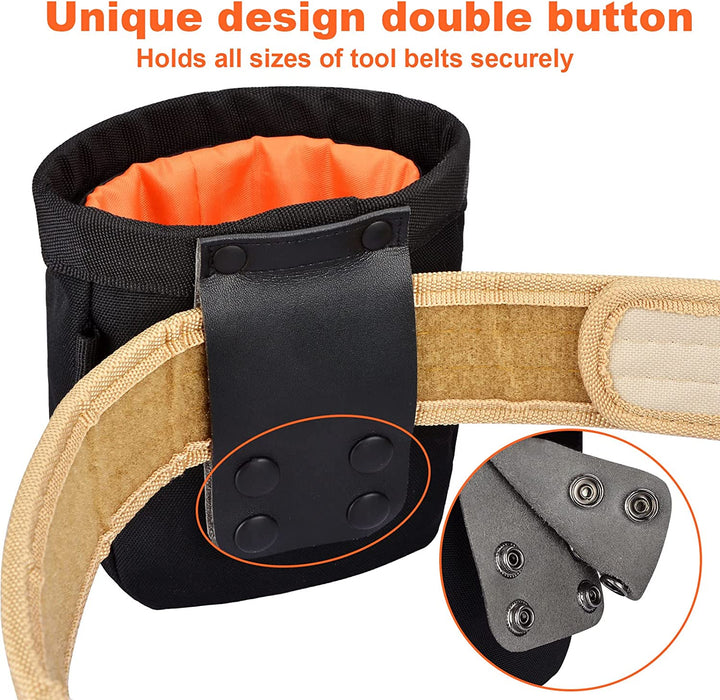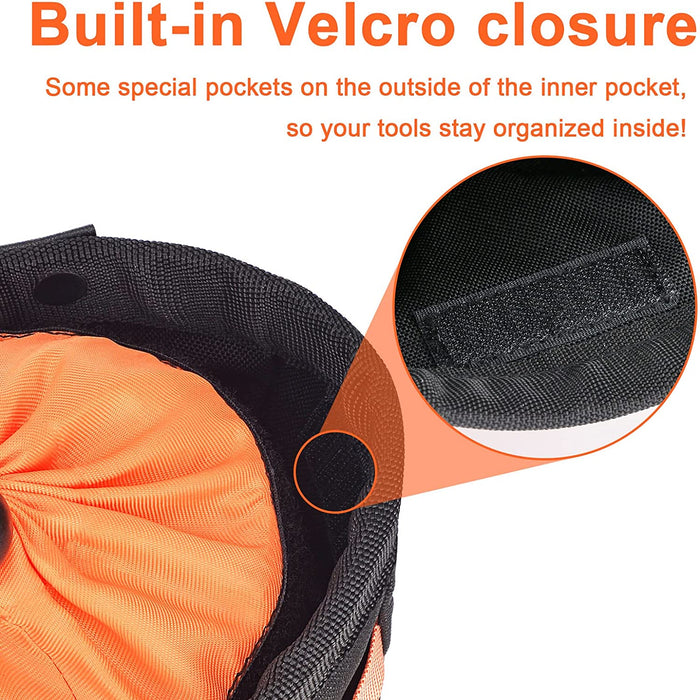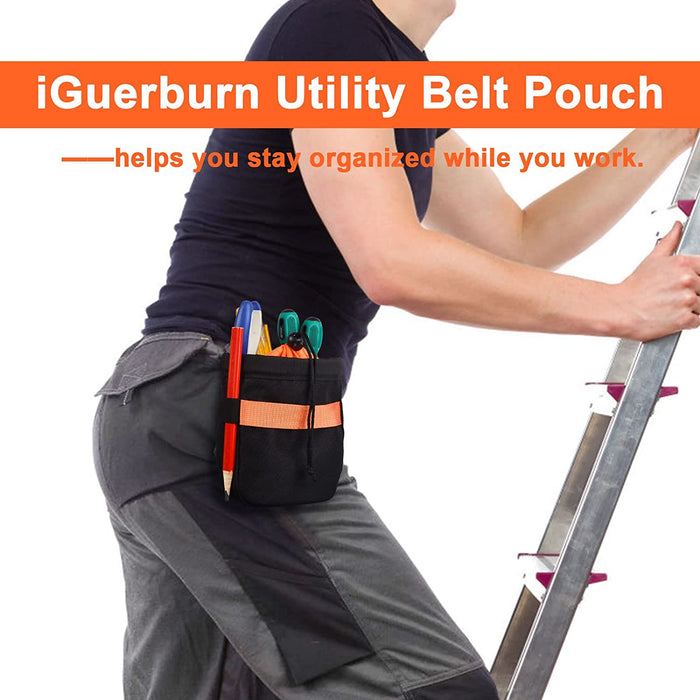 Utility Tool Belt Pouch, Clip-on Tool Pouches for Screws, Nails, Screwdrivers, Scissors, Pliers │Home DIY Pouch Bag fits 1.5/1.75/2/3 Inches Belt
Features:
The utility belt pouch can carry multiple tools, such as screws, nails, fasteners etc/No for heavy tools like hammers. And elastic loops on the side of the porch allow inserting small items like pencils, markers, knives or scissors.


The clip-on tool pouch has built-in velcro, which creates some special "pockets" on the outside of the inner pocket, and your tools can be put in it orderly. High-visibility lining quickly catches your eyes when looking for tools.


Our tool pouch features a drawstring closure, so if you need to climb a ladder or if working while on your back, some small tools can be placed in the inner tool bag securely without falling out.


Tool belt pouches feature double breasted closures that are secure and will not slip, which fits 1.5/1.75/2/3 inches tool belt. The nail pouch is easy to wear and very suitable for people who don't want to be weighted by heavy tools belts.


The parts pouch is made of high-quality nylon fabric, which is durable and friction-resistant, and it can be disassembled and washed. Good value tool belt bag for carpenter, surveyor, carpet cleaner, homeowner or other craftsmen.
Product Description:
Keep Your Tools Safe
Clip-on belt bag has a drawstring closure so you don't have to worry about losing your tools when you're climbing labber or working on a construction site.
Multiple Tool Storage Pouch
The light weight of the tool pouch will not bring you extra weight, and it provides different way for placing tools, which is very suitable for carpet cleaner, homeowner or other craftsmen who want to keep their tools handy.
Easy to put on/take off
The double-breasted leather clips used in our belt pouch are not only attaches to a belt up to 3 inches wide, but also not easy to scratch your belts.
Product Dimensions: 8.58 x 8.39 x 2.8 inches; 5 ounces