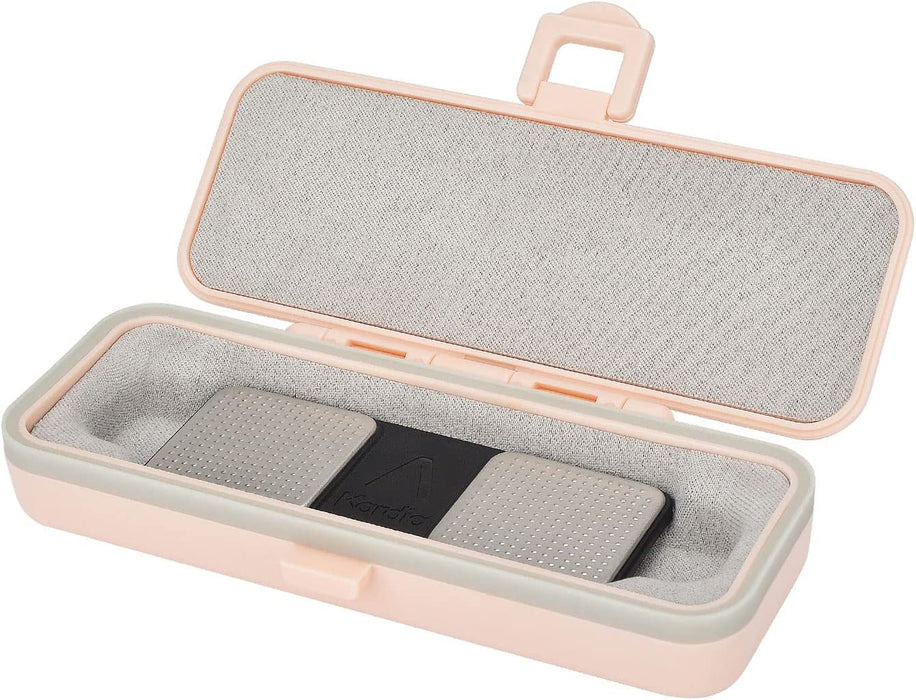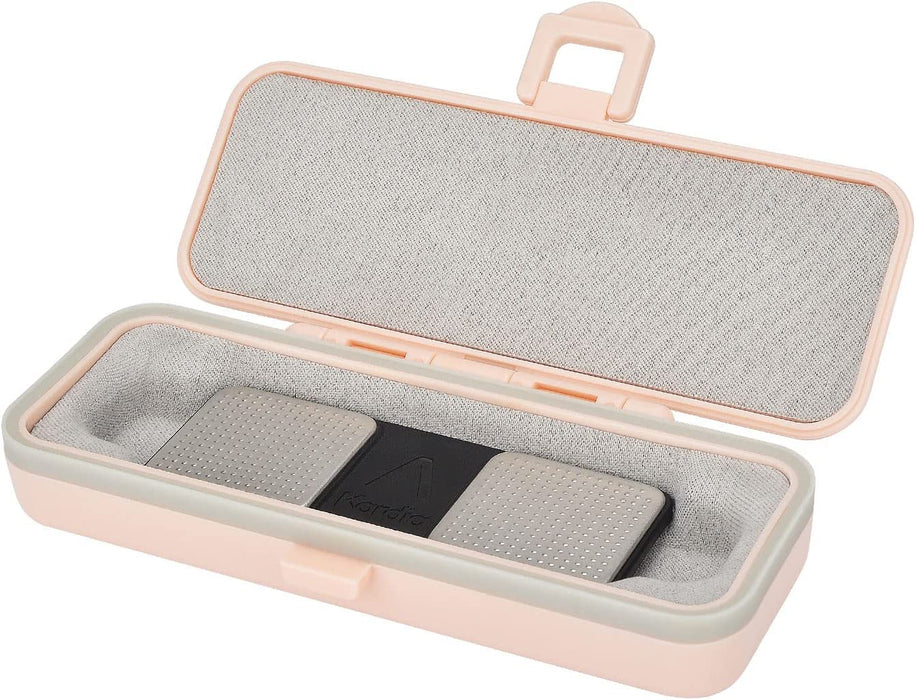 Protective Case for Kardia Mobile Heart Monitor EKG, Heart Rate Monitor Case for AliveCor KardiaMobile ECG (NOT for KardiaMobile 6L)
Features:
Perfect Fit: This cardio mobile device case is ONLY designed for KardiaMobile 1-Lead Personal EKG Monitor and fits perfectly. Not for KardiaMobile 6L or any other model!


Impact Protection: The soft padding inside the Kardia mobile heart monitor case provides full impact protection for your kardia mobile ekg device and holds it in place to prevent shaking.


Easy to Use & Quick Access: This KardiaMobile case allows you to monitor your heart rate without removing the device. It's also quick and easy to put the device in and out of the Kardia case.


Delicate & Waterproof: The Kardia monitor case is stylish and beautiful, with a lightweight and waterproof design that you can carry around in your pocket, bag, etc.


Protection On The Go: Our alivecor kardia mobile case has a secure and convenient latch design that is easy to open and close. Great for you to carry it when you travel, business, parties, etc. One year warranty.
Product Description:
iGuerburn Hard Case for KardiaMobile EKG Monitor for iphone and Android
We provide separate Alivecor monitor cases for KardiaMobile and KardiaMobile 6L models, please check your heart monitor model before purchasing.
This kardiamobile heart monitor case allows you to monitor your heart rate anytime, anywhere while traveling, partying or on business, which is very convenient and time saving.
The Kardia mobile carry case is not only suitable for doctors and nurses, but also suitable as a holiday gift for your friend with arrhythmia.
Putting your kardia heart rate monitor in our KardiaMobile carry pod not only provides security, but also prevents the heart monitor from collecting dust. You can put the protective case into your bag luggage and other places to carry out at will.
Package Dimensions: 4.92 x 2.28 x 0.87 inches; 2.89 ounces