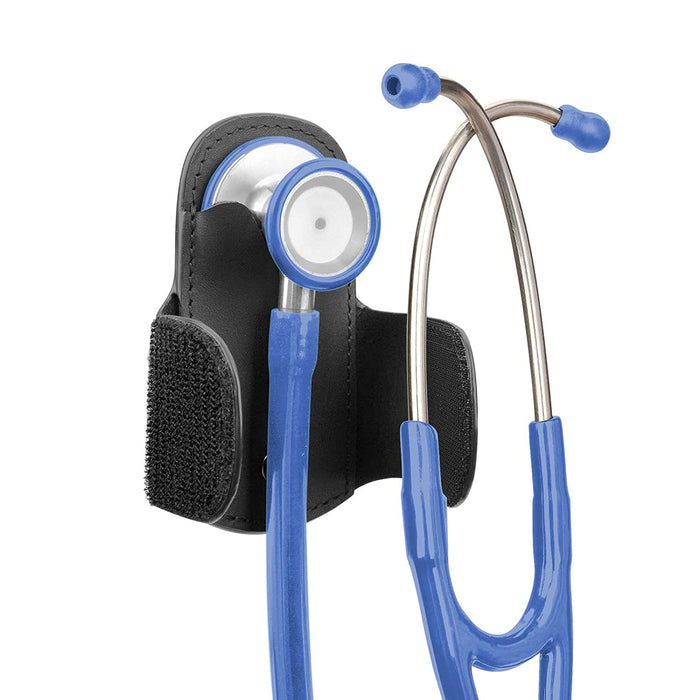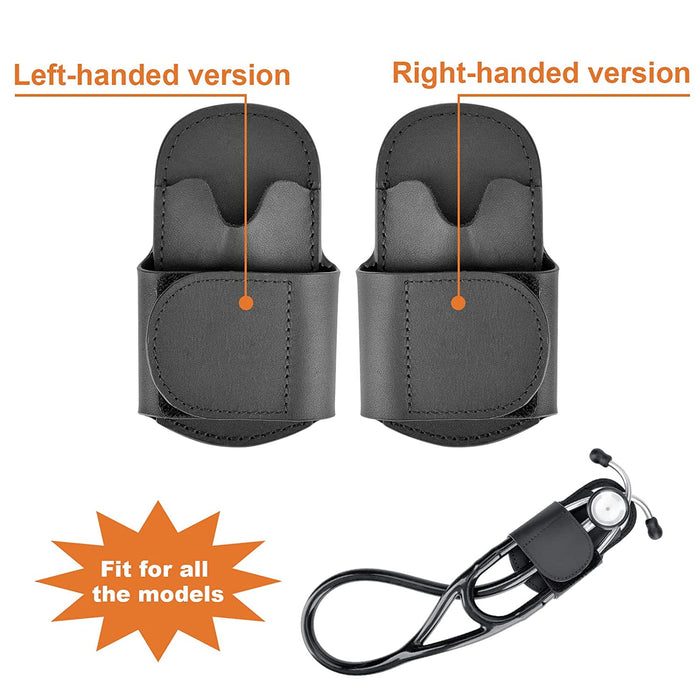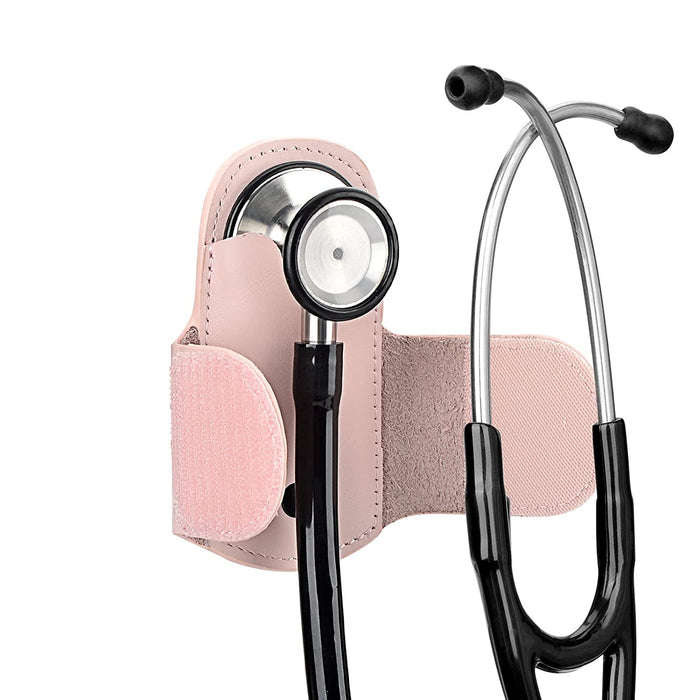 Premium Leather Stethoscope Holder for Littmann & All Stethoscope, Stethoscopes Holster Clip on Waist Belt/Scrubs/Pockets
Features:
Our universal stethoscope holder hip clip is made of premium leather with waxed edges. Our stethoscopes holders for scrubs are comfortable to the touch and long-lasting.


Our leather stethoscope holsters fit all stethoscope models. It's exclusive designed inner layer hangs your stethoscope securely without dropping even if the velcro is accidentally opened.


The velcro of stethoscope belt holders is made of the high-quality material with enhanced adhesion for durability. It secures your stethoscope with trouble-free carrying.


The stethoscope belt clip is tight and not easily deformed. It's hard to fall off when you hook it directly to your pocket of your white coats or scrubs.


Our stethoscope hip clips will be a great helper to your neck pressure! It is specially designed for doctors, nurses, EMTs and medical nursing students.
Product Description:
iGuerburn Premium Leather Stethoscope Holder clip for scrubs:
Our universal stethoscope waist clips fit all stethoscope models,such as: Littman Cardiology IV, Littman Classic III, Littman Pediatric, ADC Adscope, MDF stethoscopes and etc.
The leather stethoscope holder with clips is a great stethoscope-carrying solution for all healthcare workers, such as: Nurses, physicians, anesthesiologist, EMT, ER, Medical Nursing Students.
No more hanging your stethoscope around your neck! Our clip-on stethoscope holders frees your neck and hands to wear your stethoscope with ease!
This stethoscopes holder hip clip for nurses prevents your stethoscope from being damaged by prolonged contact with skin oils.
Our exclusive designed inner layer can hang & protect your head of stethoscope well to avoid shaking. (Patent Pending)
Made of premium leather. Our stethoscope holder belt clip is durable and superior. It can extend its using life to some extend.
Smooth edges: After waxed, the edges are very comfortable to touch and not easy to break.
The velcro of this stethoscope clip holder is made of the high-quality material, which is soft and durable.
Tight clip: Our scope clip can be fixed well and not easily deformed. It's hard to fall off when you clip it directly on the pocket of your white coats or scrub pants.
Package Dimensions: 4.92 x 2.76 x 0.98 inches; 2.38 Ounces