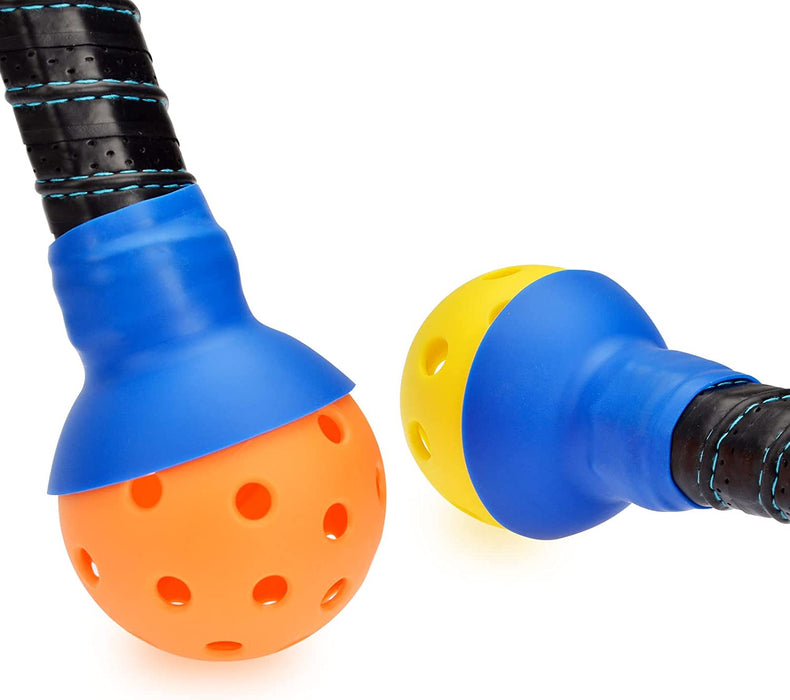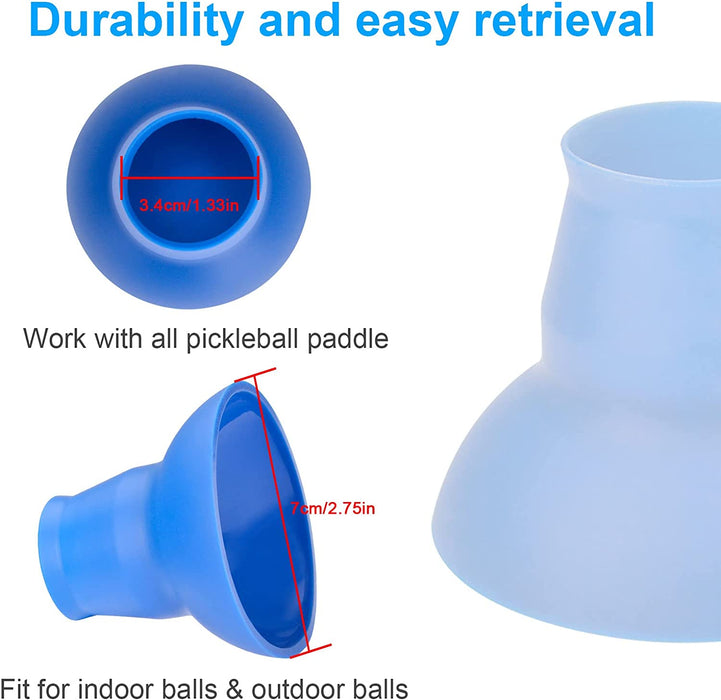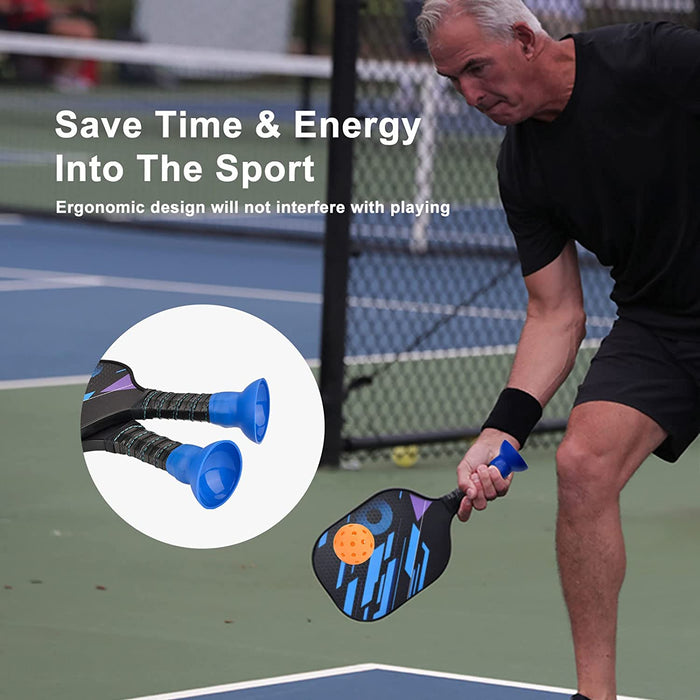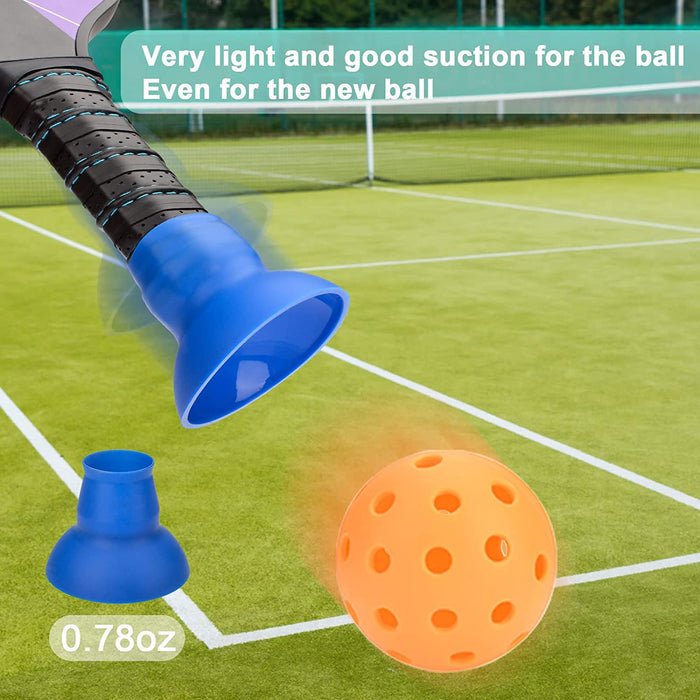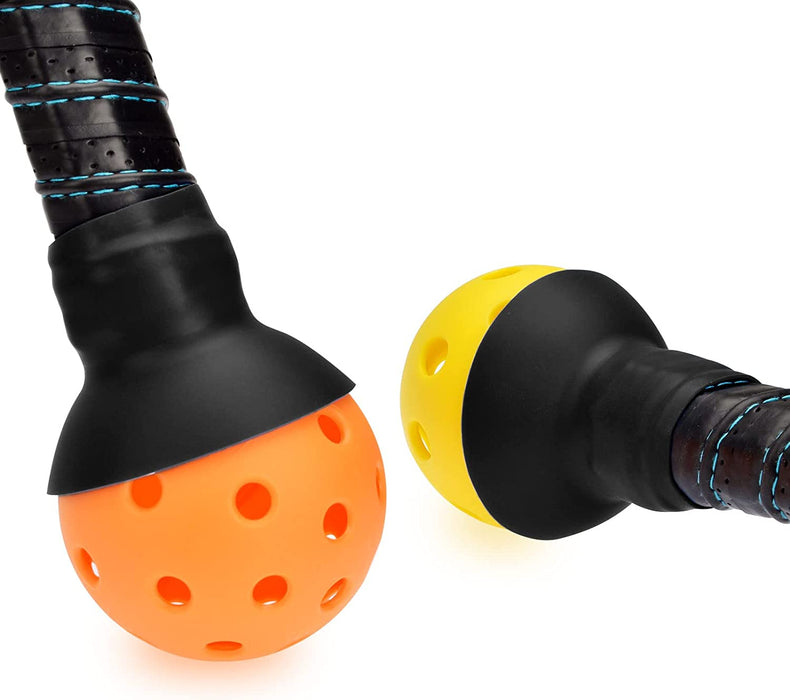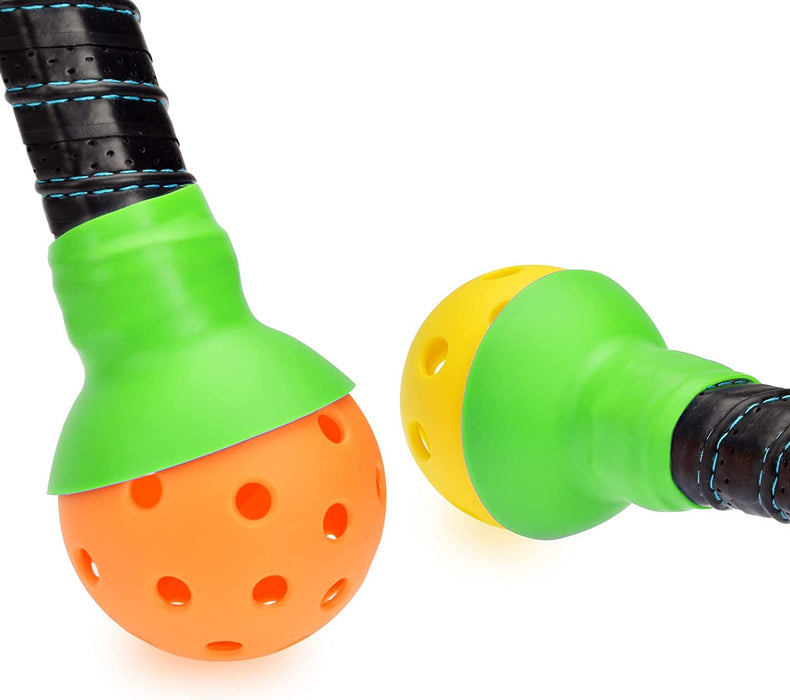 Pickleball Ball Retriever Attaches to Pickleball Paddles, Pickleball Ball Picker Upper Easier to Pick Up, Pickleball Accessories for Women/Man - Not Change Balance of Paddles (2 Pack)
Features:
This pickleball retriever fits various shapes of racket handles. Only 0.78 oz. It fits seamlessly into your racket and is designed for maximum convenience with minimal grip interference.


The thicker design from top to bottom makes it easier to place the pickle ball picker on the handle, and the soft interface is more friendly to people with arthritis hands when set up and take down.


The pickleball equipment for beginning are suitable for indoor and outdoor pickleballs. Good adsorption ability makes it fixed on the pickle ball racquet, and pickleball ball retriever is not easy to fall off during the game.


The pickleball ball retriever is a great gift for people who like pickleball sports. This pickleball picker upper can avoid back strain caused by long-term bending over and over again to pick up the ball.


The pickleball accessories are ideal for women/man, it can help you save time and energy into the sport. Quality workmanship is our guarantee.We promise 1 year warranty, if you have any questions, please contact us in time!
Product Description:
Pickleball is popular with children, adults and the elderly. For beginners and people with bad backs and joints, the process of picking up the ball is very physically demanding. Bending over and over again can cause back strain.
The pickleball retriever has a light and soft design that will not change the feel of your pickle ball paddles. Pickleball accessories can greatly improve your comfort and performance when swinging the racket.
Our pickleball ball retriever can improve this problem. The ball retriever is easy to install, lightweight and designed with minimal paddle grip interference that does not affect the use of the racket. Pickleball picker upper suction cup, even new balls can be easily retrieved.
Easy to carry, a small helper for playing outside. Pickleball gifts for men/women. It doesn't interfere with the use of the paddle and make retrieval of the ball a breeze. The removable ball picker retrieval tool is reusable and looks new when wiped with a damp cloth.
Package Dimensions: 4.37 x 3.23 x 2.83 inches; 0.08 Kilograms