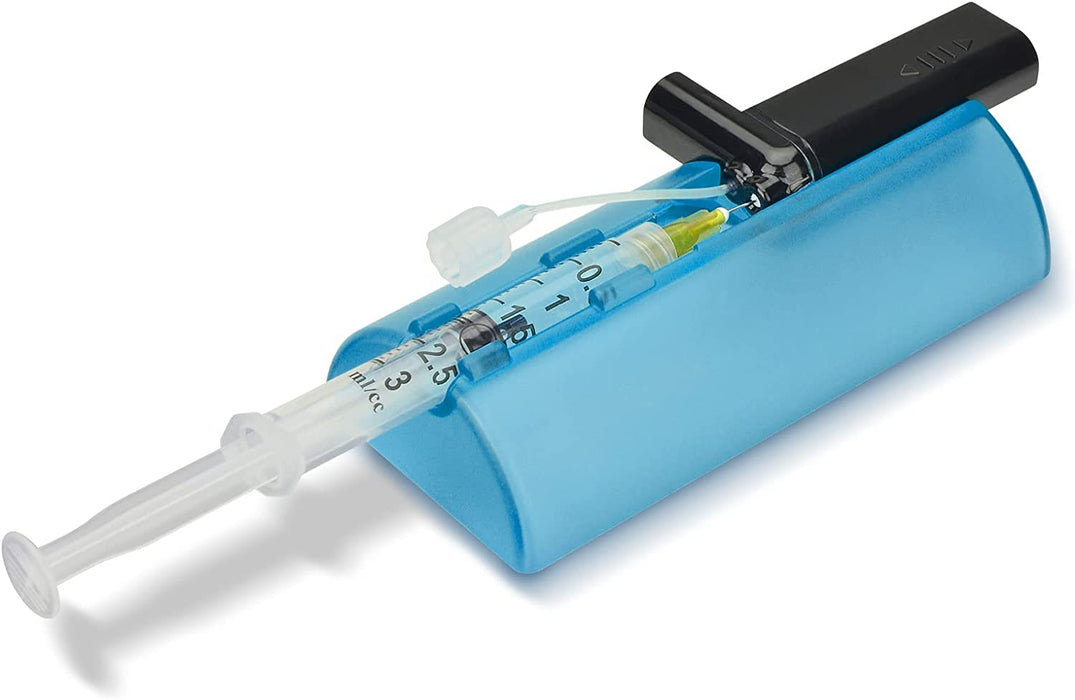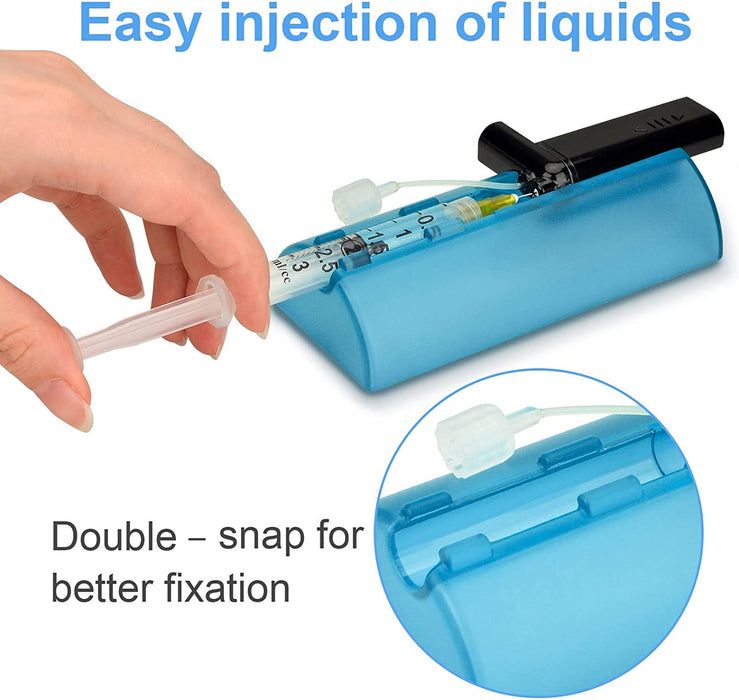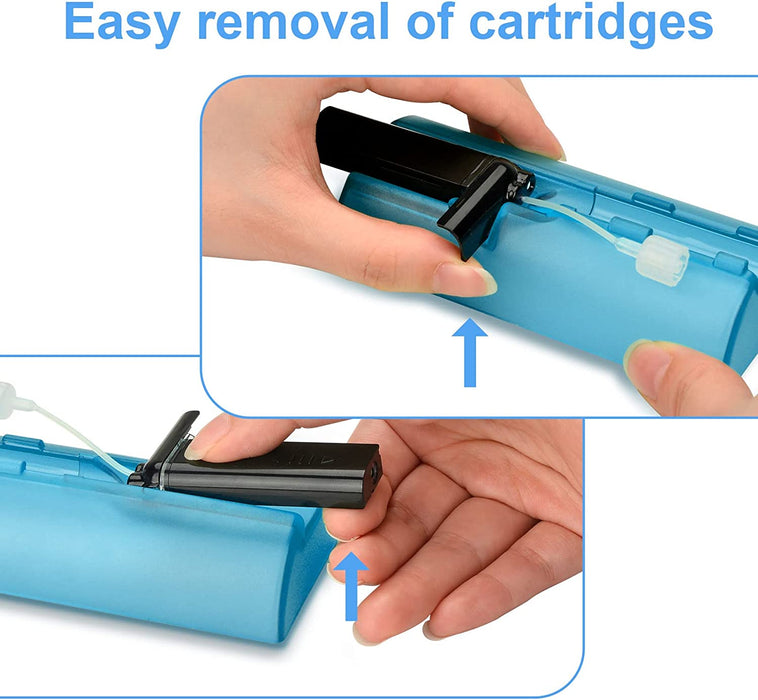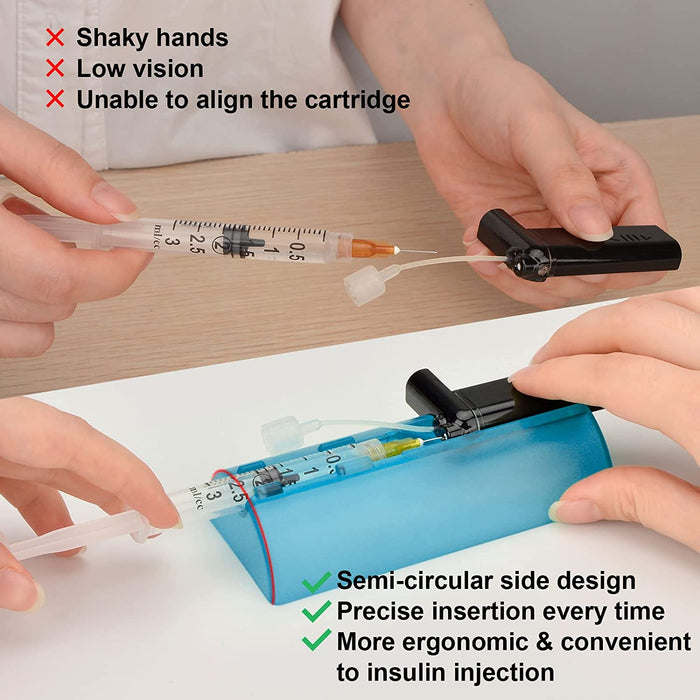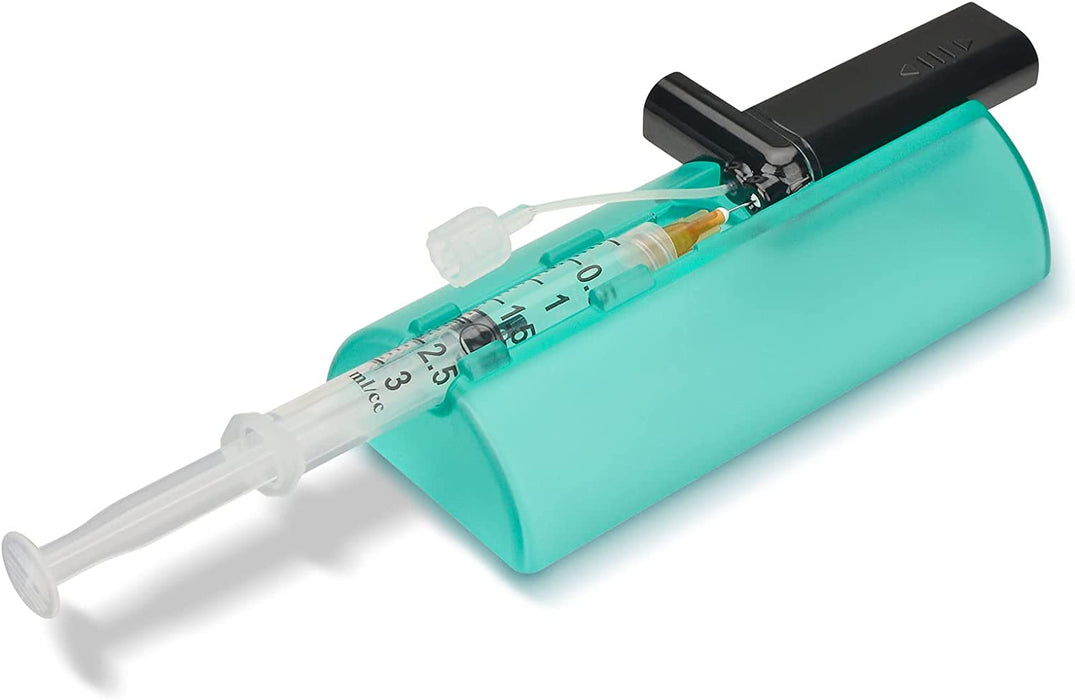 Insulin Cartridge Filling Tool for tslim x2, Tandem t:Slim X2 Pump Accessories for Diabetic with Shaky Hands - Accurately Fill Insulin Cartridge
Features:
The tslim X2 insulin cartridge filling tool prevents needle pokes and insulin waste due to errors caused by shaky hands.


The Semi-circular side design of this tandem t slim filling tool allows you to fill insulin into the cartridge and remove the cartridge more easily


Double-snap design for better fixation. For people with shaky hands/poor eyesight, the tslim x2 insulin filling tool can help they safely and quickly fill insulin cartridges


This tandem tslim x2 pump accessories has a viewable window that allows you to clearly see the injection volume and the presence of air bubbles in the syringe


The tandem pump accessories are suitable for tslim X2 insulin cartridges only. (Note: The package does not include the cartridge&syringe.)
Product Description:
Tslim x2 insulin pump accessories make filling cartridges easier, safer and faster. It can be operated even for people with low vision and unsteady hands. Now you don't have to worry about pricking your finger or getting frustrated by a failed fill.
For elderly people at home/patients with hand injuries/diabetic people with poor vision, etc., the insulin filling case is significantly essential
Product Dimensions: 4.65 x 3.03 x 1.22 inches; 1.34 Ounces