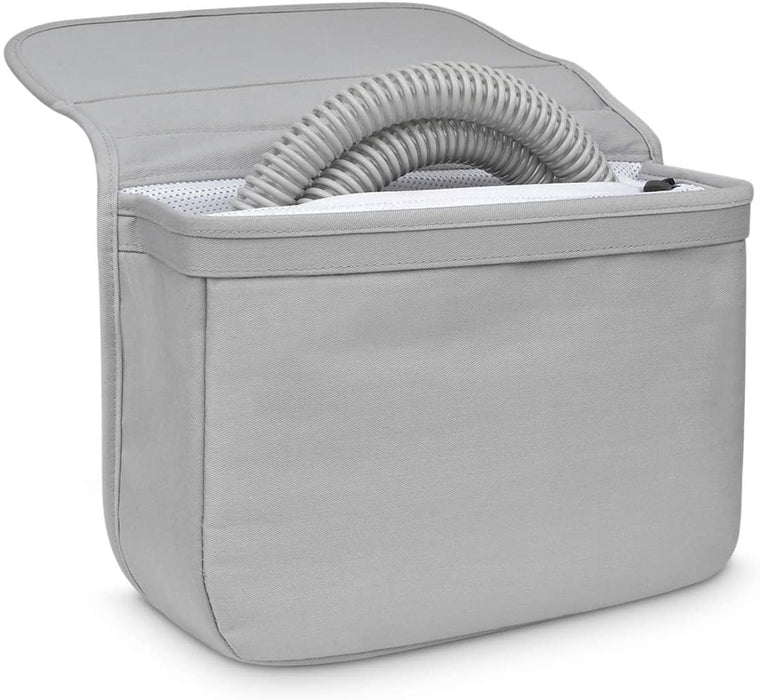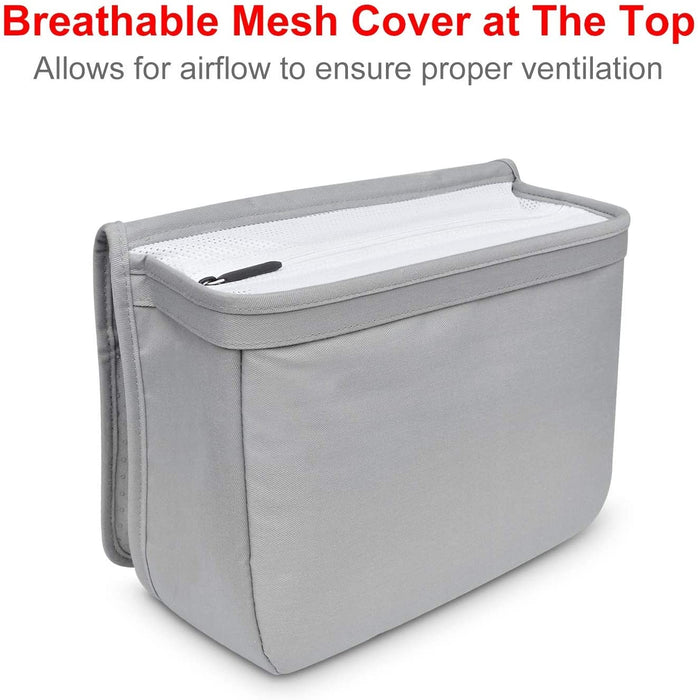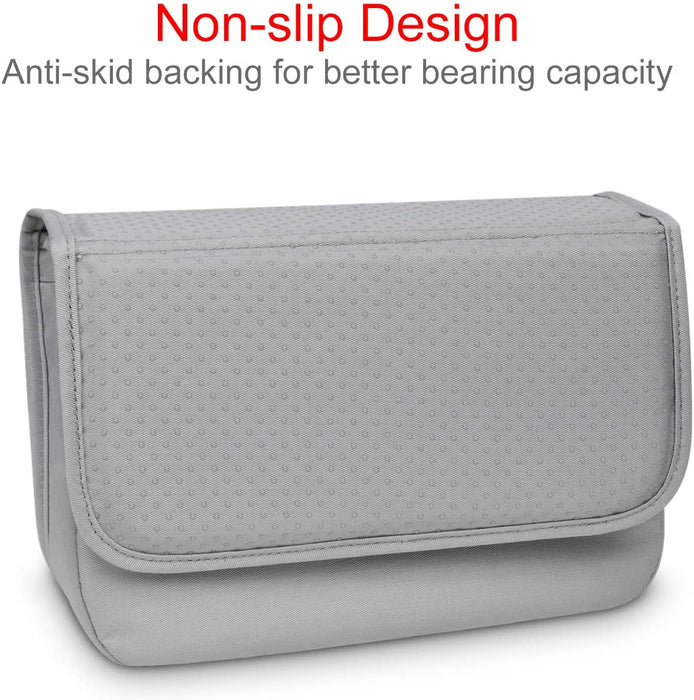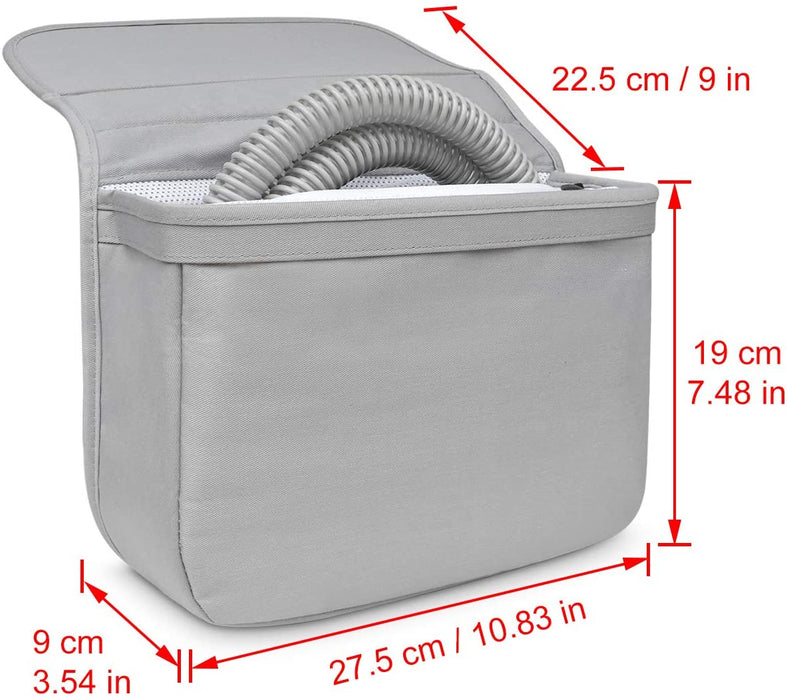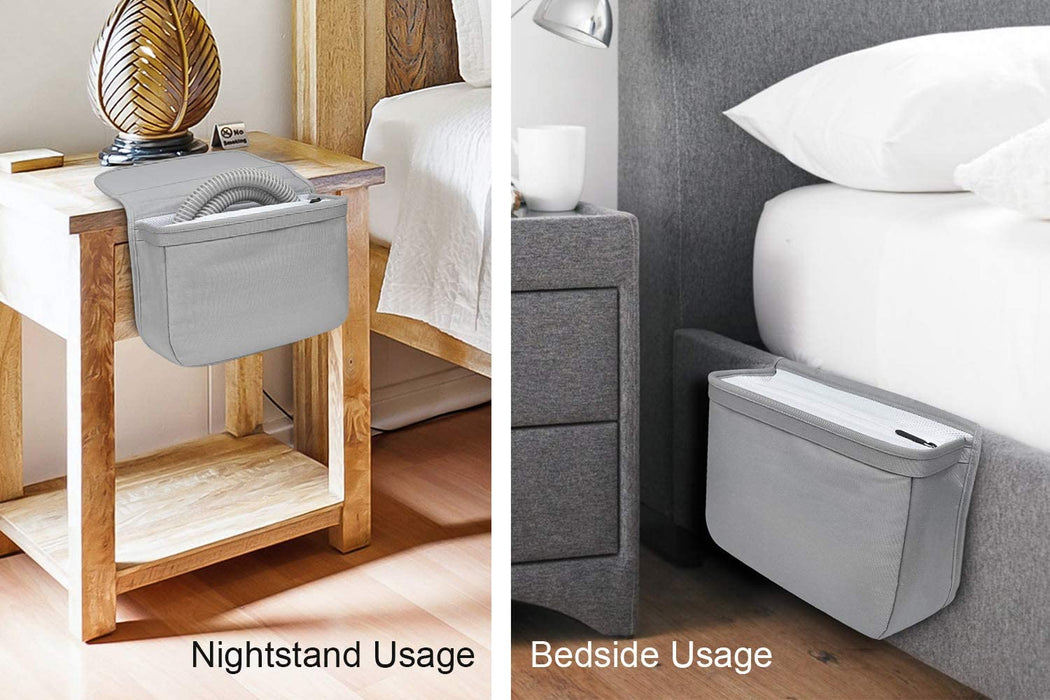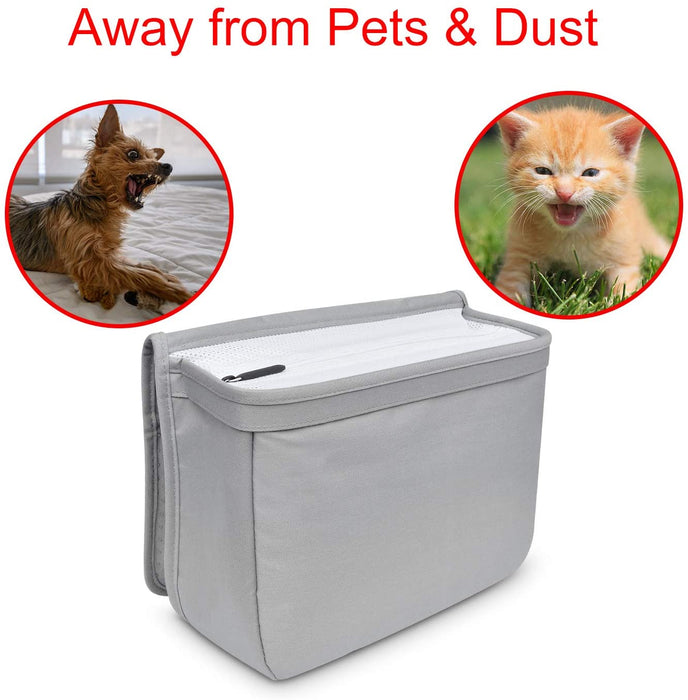 CPAP Bedside Organizer | Nightstand Organizer for APAP Cleaner Accessories | Handy Holder Keeping Cats from Attacking
Description:
Keep things neat and tidy . You can put your tubing and mask into the pocket  when you are not use during the day , making your nightstand clutter free. 
Portable for travling and Business trip. Very nice for you to put your CPAP products on one place, pretty zipper on the top can protect them from slipping out.
Anti-skid backing for better bearing of CPAP hoses and masks. The bedside organizer can be hung on the nightstand,

headboard 

or inserted between the mattress and the box spring to prevent touch when sleeping.
Dust-proof and protective. T

he CPAP organizer

 also best for neat freak to protect your CAPA hose and mask from dust and pets. keep your hose safe from your cats.
Applicable models and accessories:
Great iGuerburn Bedside Storage Organization to store CPAP supplies. Such as: CPAP Hose, CPAP Tubing, CPAP Mask, CPAP Brush, CPAP Cleaner Accessories, CPAP Hanger, CPAP Holder.

iGuerburn CPAP Bedside Storage Organizer is great for CPAP Supplies of Resmed AirMini, Resmed S9 S10,Resmed AirSense 10, Resmed AirCurve 10, Pilips Respironics DreamStation, Pilips Respironics DreamStation Go and other BiPAP APAP CPAP Machines equipment.