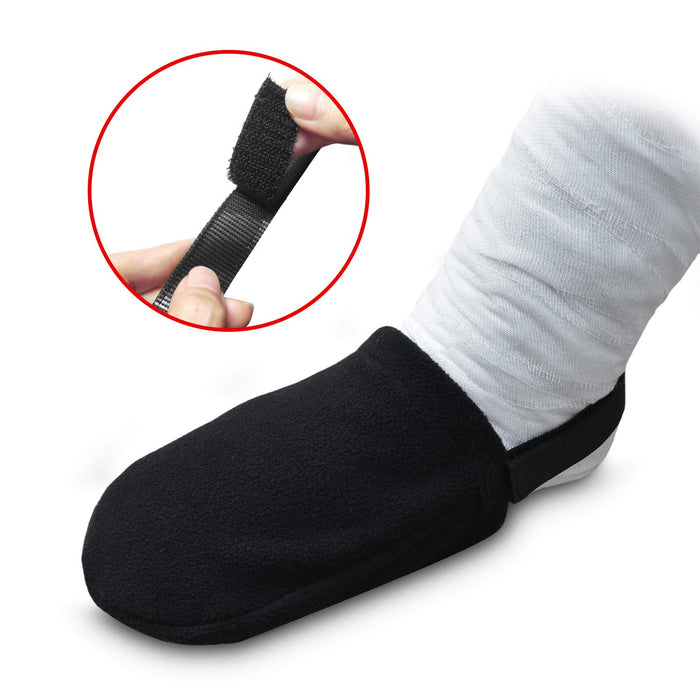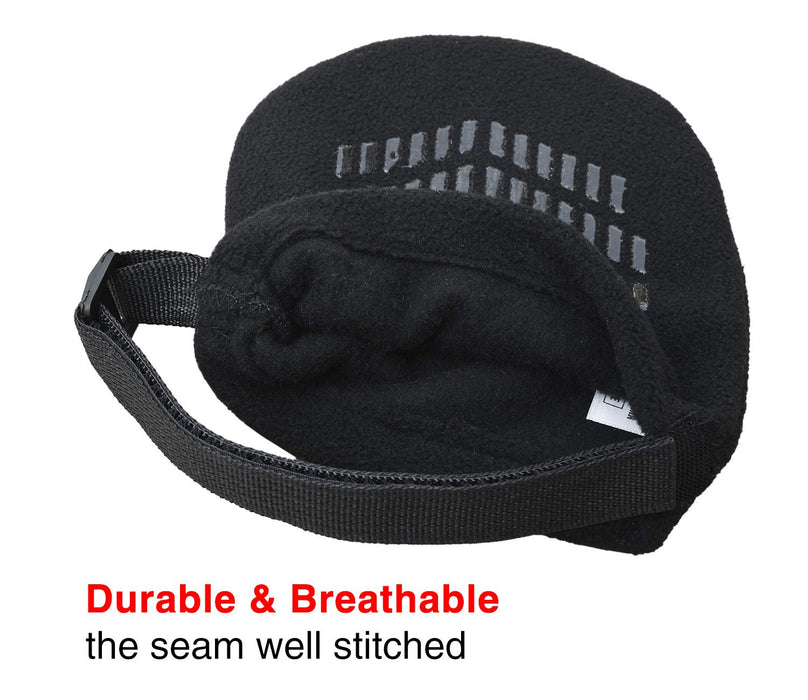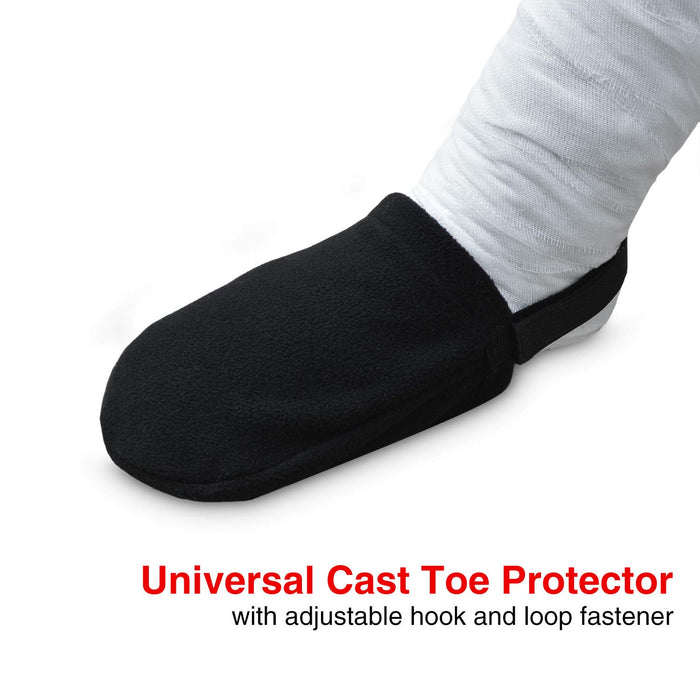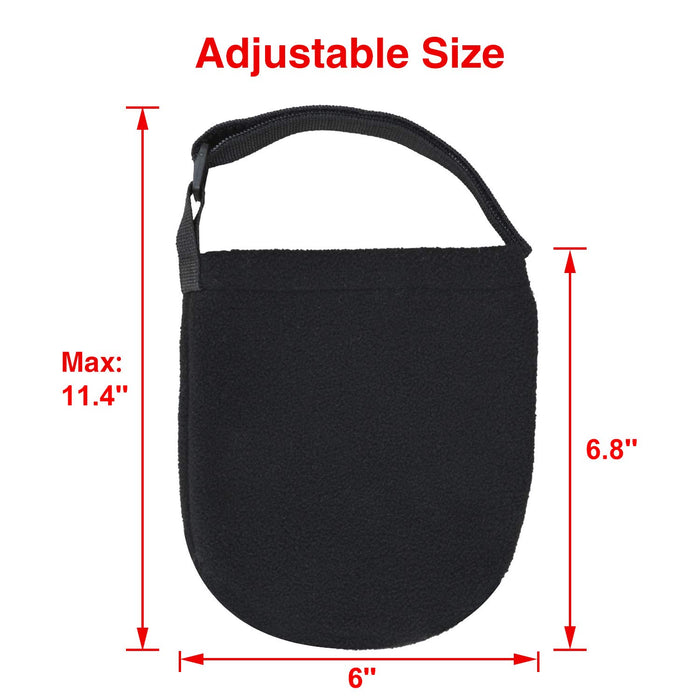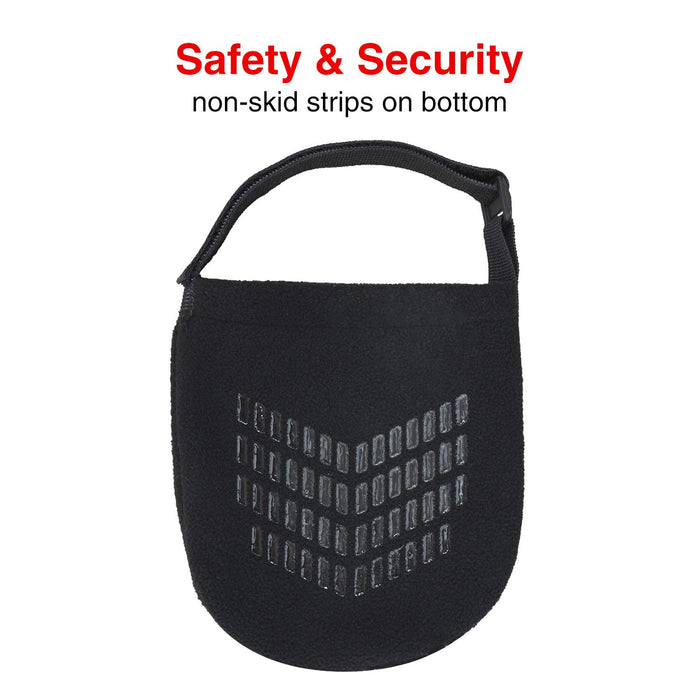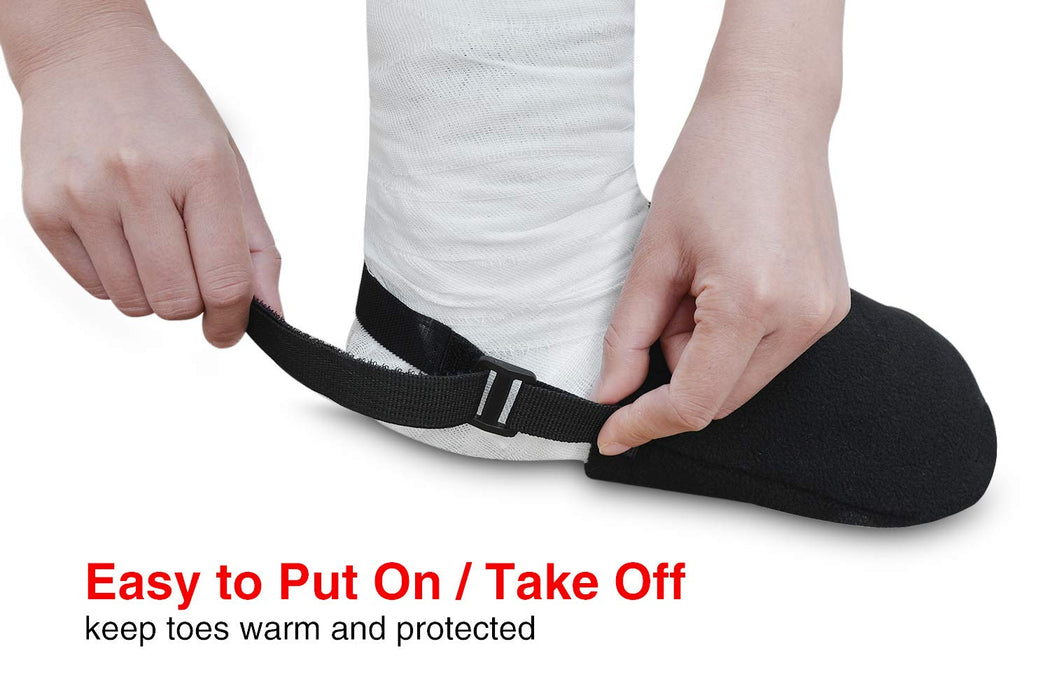 Cast Sock Toe Cover Cast Protector to Keep Warm | Non-Slip Cast Toe Cover | Fits Ankle Leg and Foot Cast-Black
Features:
Made of soft and breathable polar fleece fabric, the cast toe cover is large enough to fit most. ( Max length:11.4'', width: 6'')


The cast sock is a comfortable cast covering, keeps your foot and toes warm and clean.


The cast cover with rubber strips at bottom, provide better grip when walking around or standing up.


The adjustable strap on the back allows to fit most types of leg, foot and ankle casts.


Perfect for wearing it at home, office and hospital while in a cast, it keeps your toes covered.A practical gift for someone you love who in a cast.
Details:
- Easy to Put On/Take Off

- It can be worn on the left or right foot.

- One Size Fits Most

- Washable and Reusable
Package Dimensions: 9.2 x 6.1 x 0.9 inches