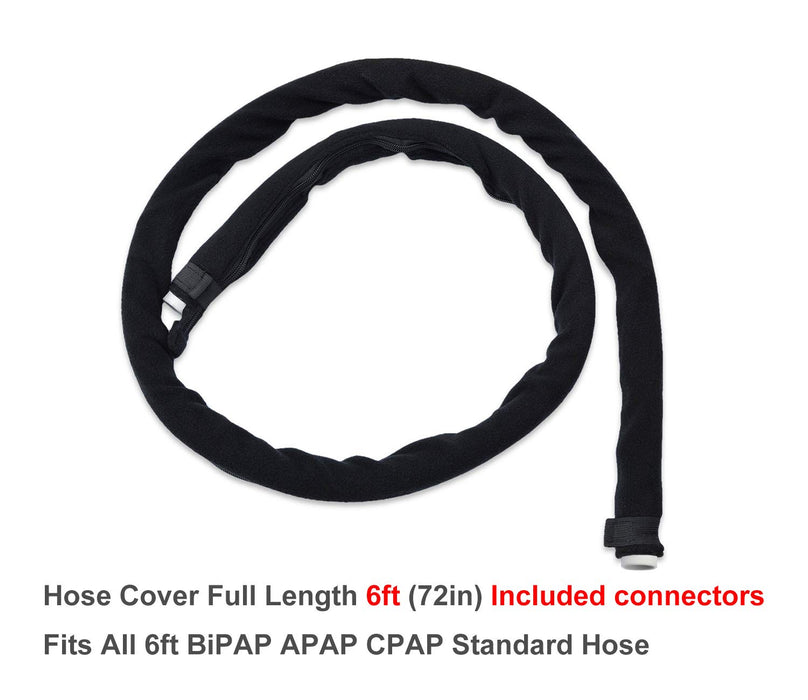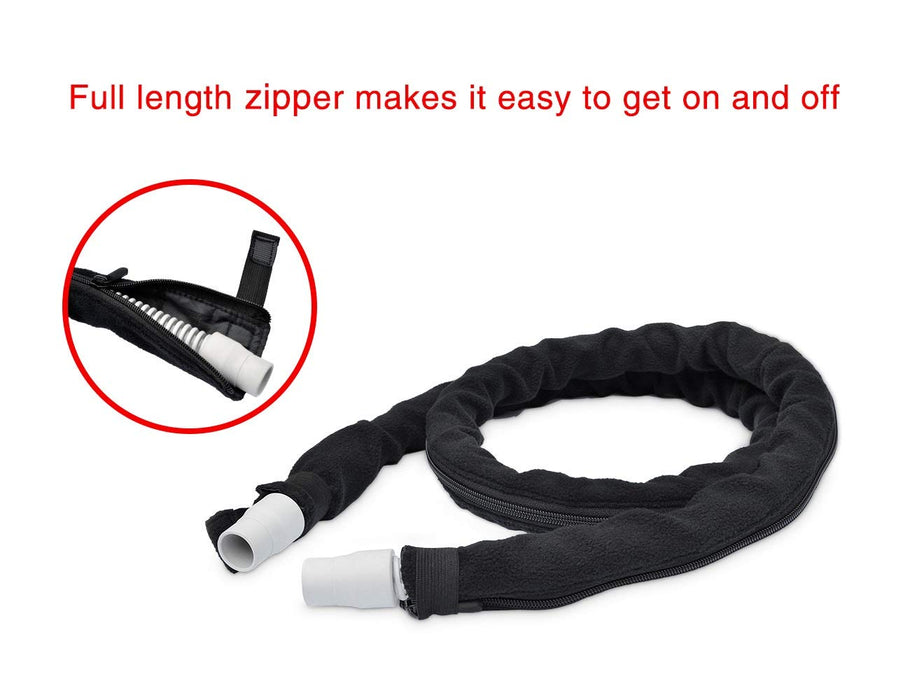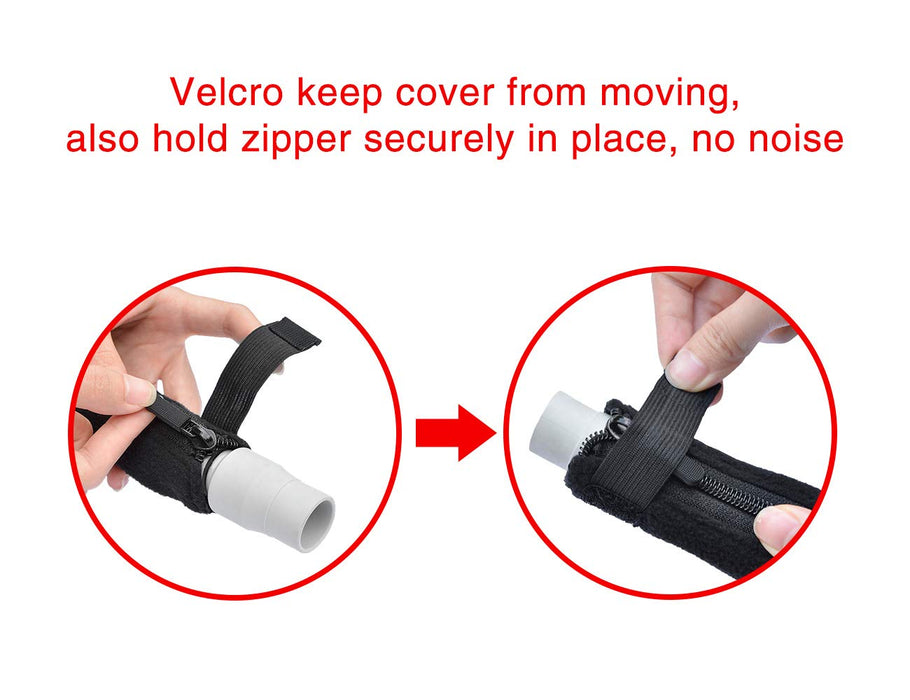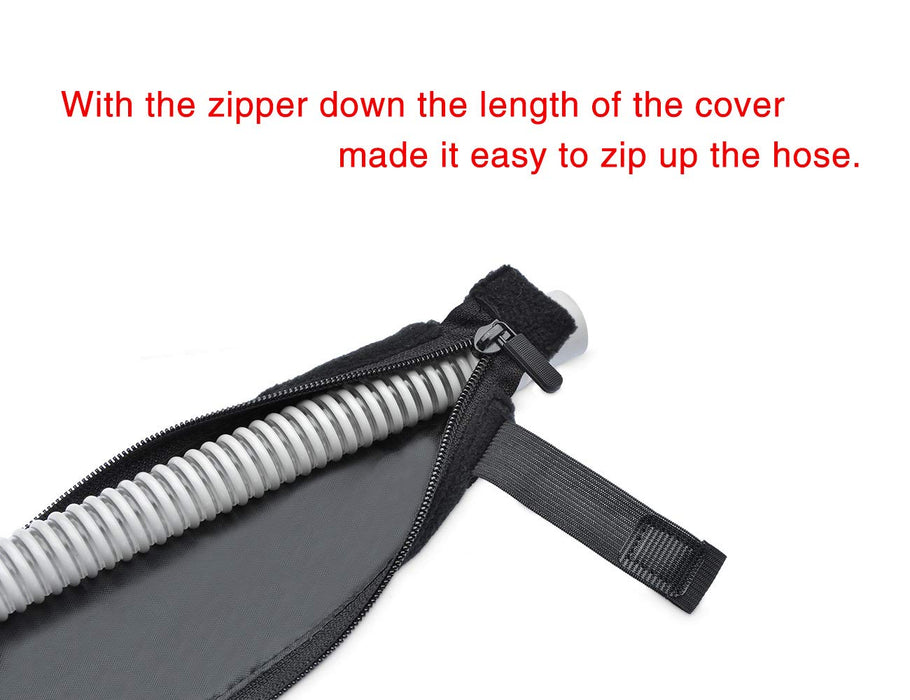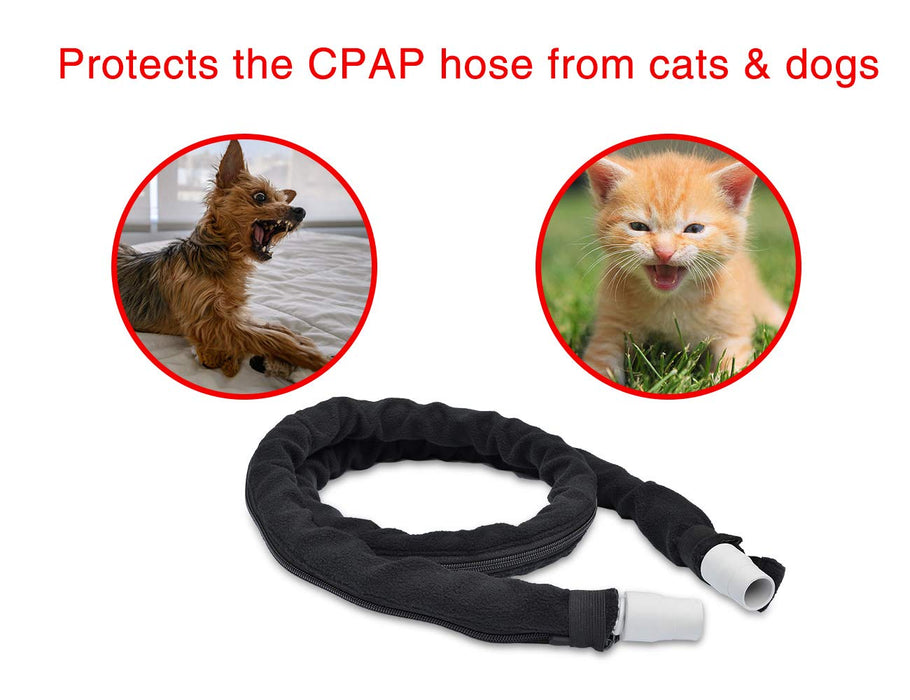 BiPAP APAP CPAP Hose Cover - 6 Ft Air Tubing Wrap Fleece Tube with Full Length Zipper - CPAP Supplies- Black
Feature:
  Do not fit Resmed ClimateLineAir Tubing!!!
Dampens noise from movement: The hose cover is made of quality, soft fabric, it is muffling of noise of the CPAP hose when you move or turn over during the night.

Stabilizes temperature: Completely eliminated rainout. Finally didn't have to tweak the temperature of the humidifier to keep from getting condensation.
Protects the CPAP hose from cats: it's long enough to completely cover the hose even if it's stretched.
Makes the hose more comfortable to be around: The full-length zipper, which makes application simple, works smoothly without any snags.
Well-designed velcro fastens zipper to avoid noise, and hose cover fits all 6 ft BiPAP APAP CPAP Standard air tubing. (Do not fit Resmed ClimateLine, ClimateLineAir and Climate Line MaxTubing)