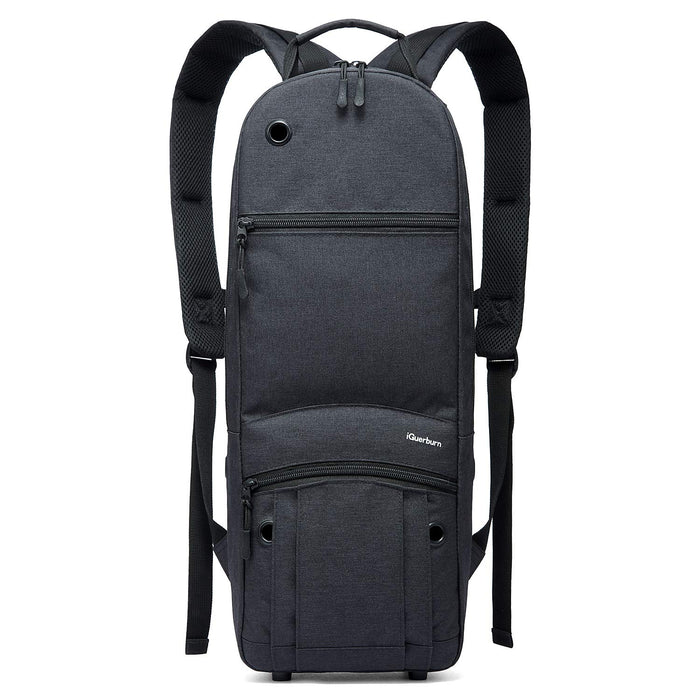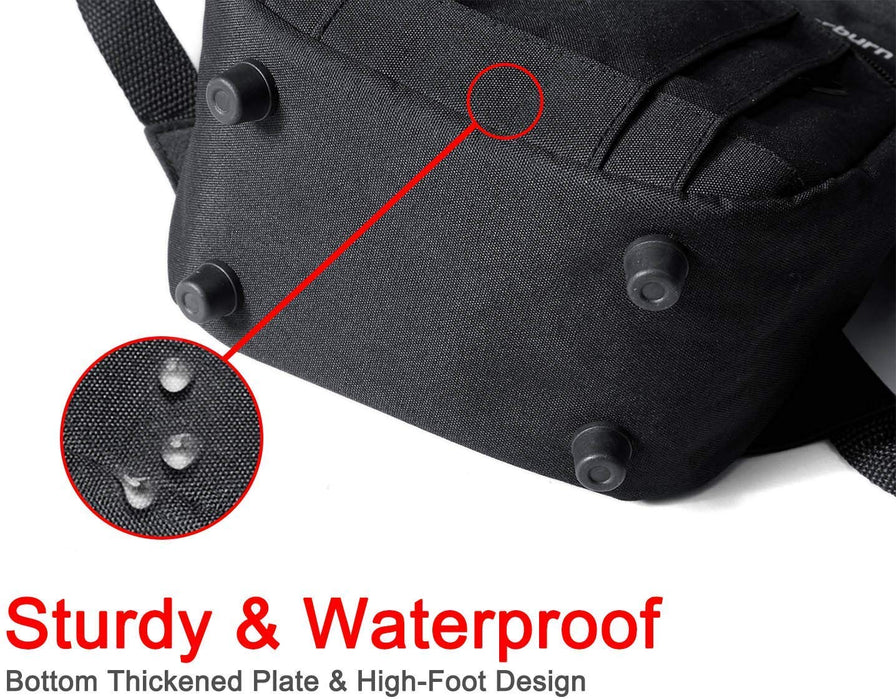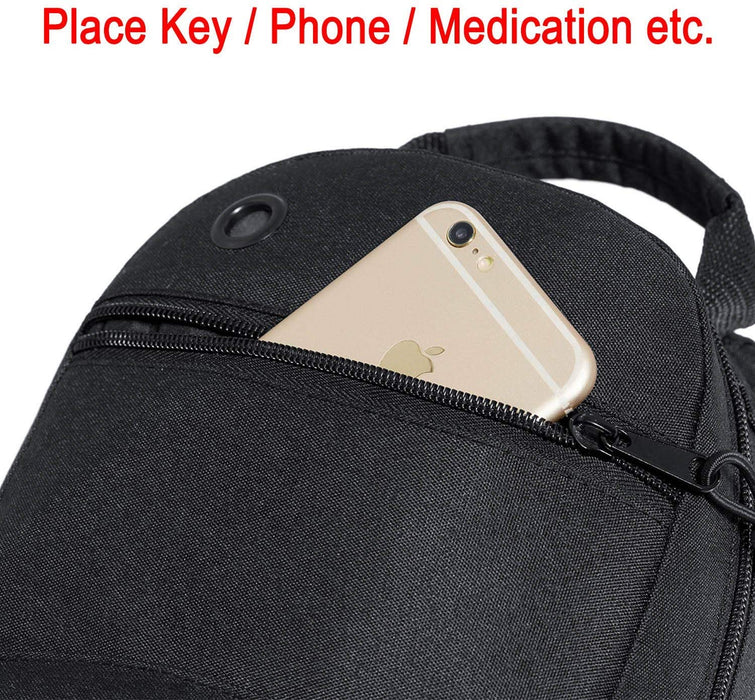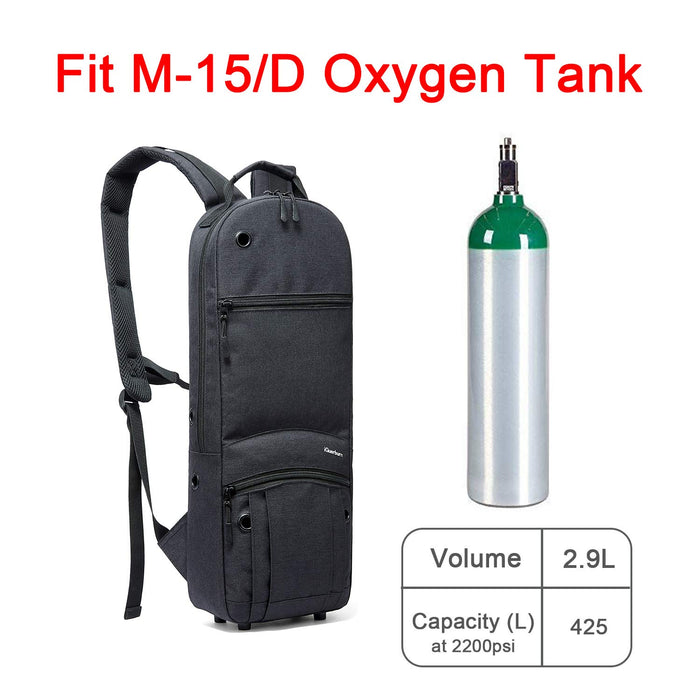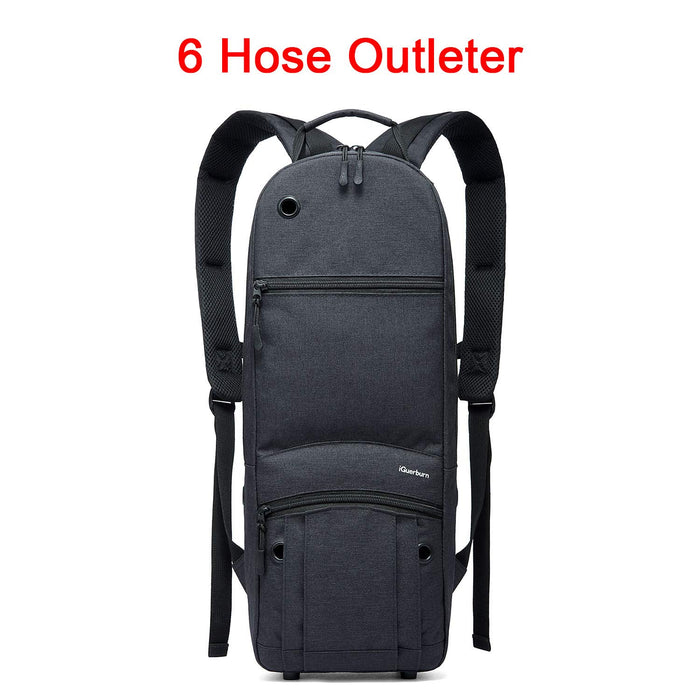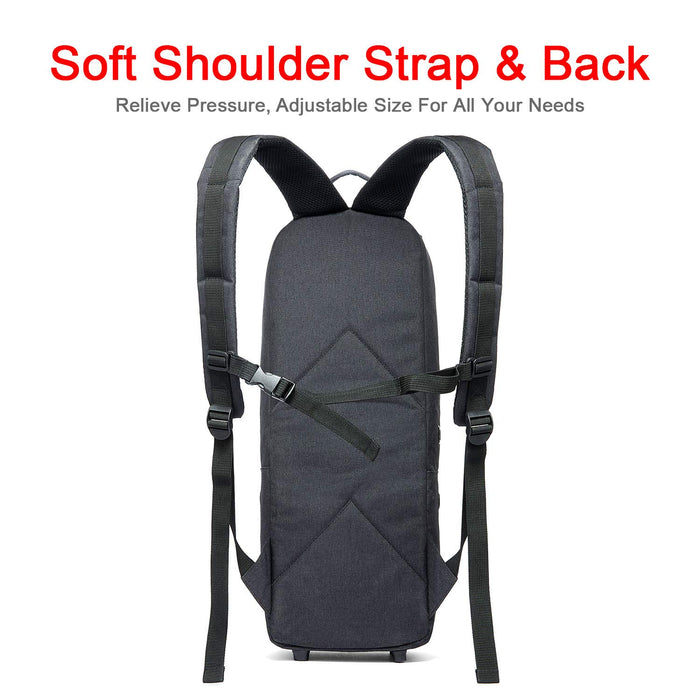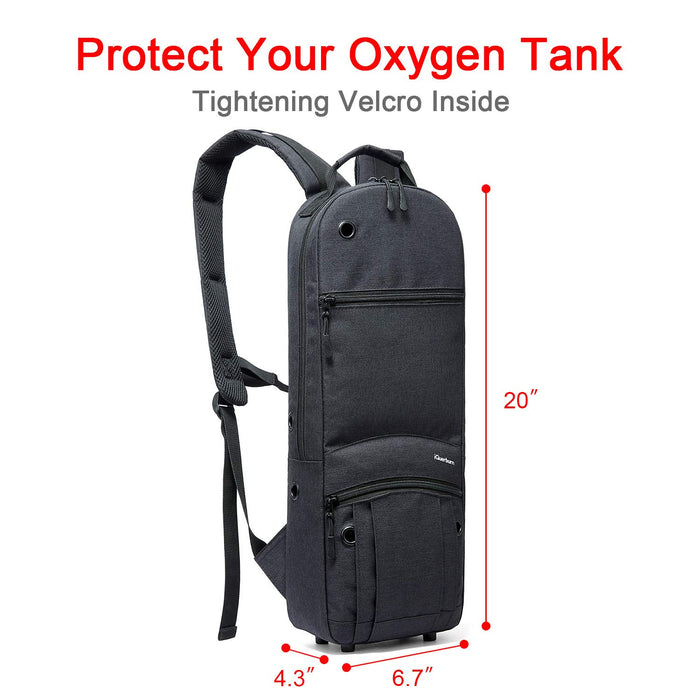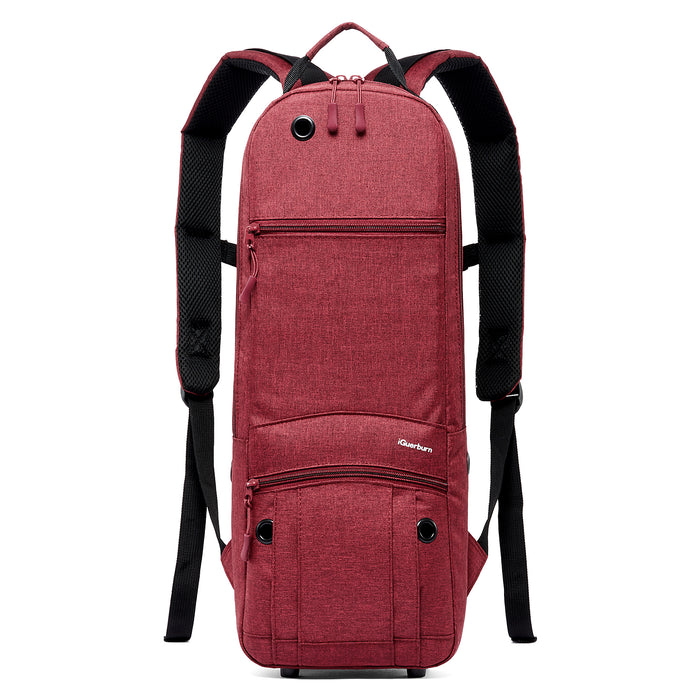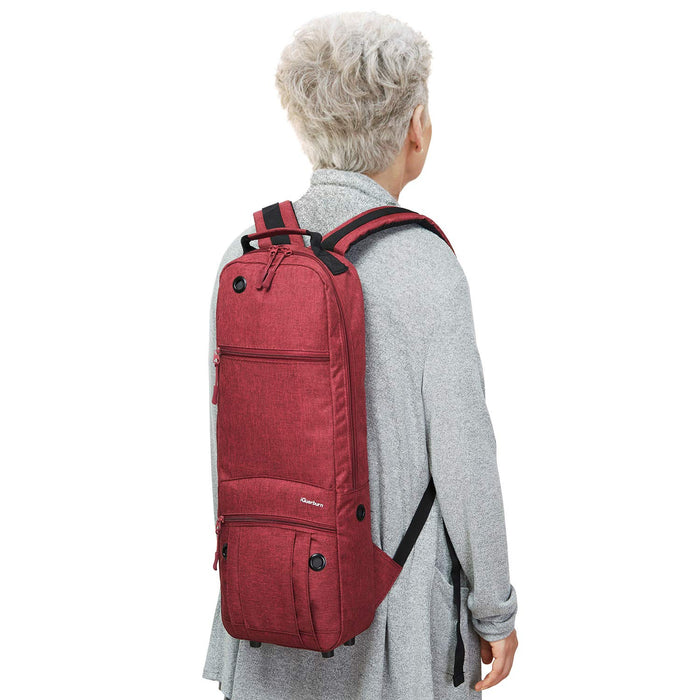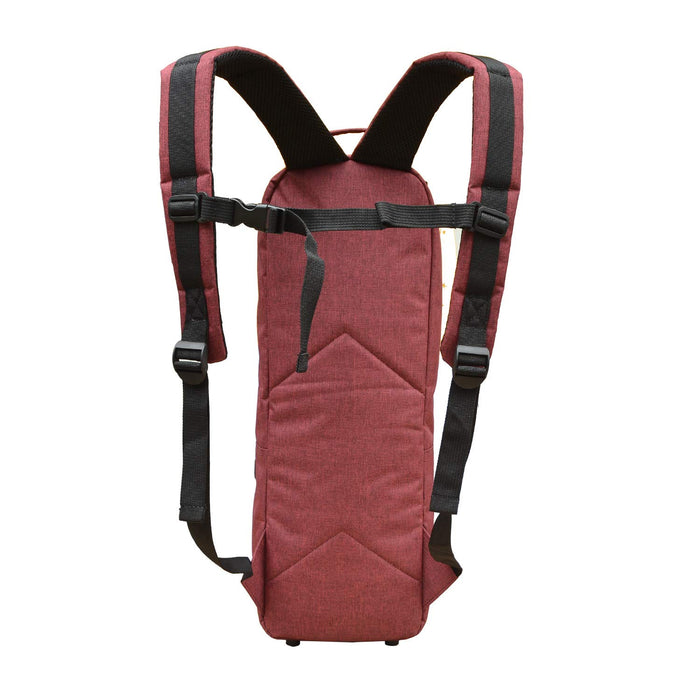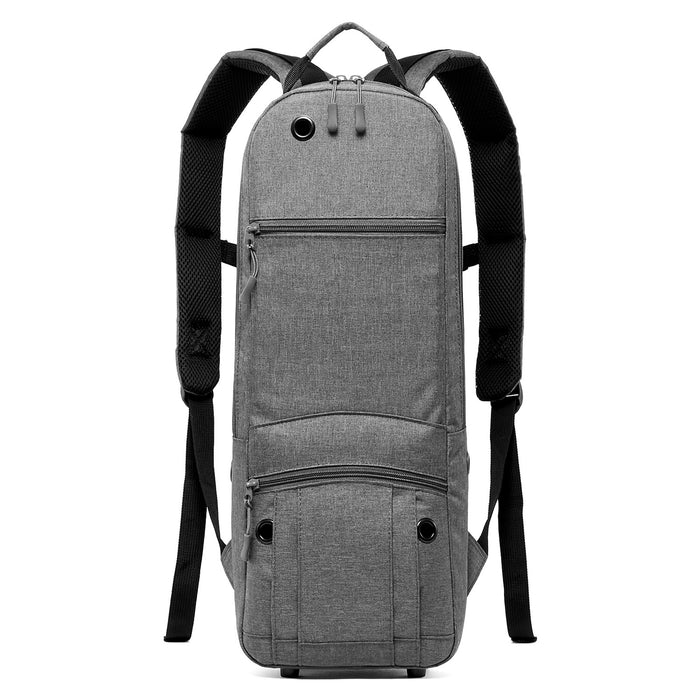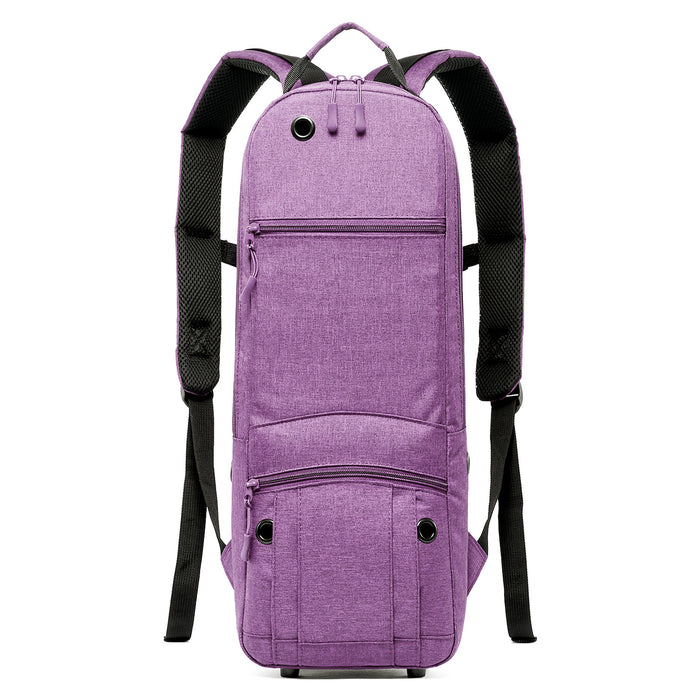 Backpack for D Oxygen Tank Portable Oxygen Cylinder Carrying Carrier Bag M15 Medical O2 Tank Holder
YOU WILL RECEIVE IT WITHIN 3-5 DAYS
Features:
WHY CHOOSE OUR OXYGEN TANK BAG ? Our oxygen backpack have been updated based on customer feedback, such as air holes on both sides, extended shoulder straps and chest straps, reinforced bottom.


WATERPROOF & PRACTICAL:This Oxygen backpack solves all your problems with carrying small portable oxygen tanks, only fits D size tank snugly.


GREAT GIFT FOR PEOPLE WHO NEED OXYGEN THERAPY:Including COPD, pneumonia, asthma, cystic fibrosis, lung disease, trauma to the respiratory system, also for wheelchair.


EXTERNAL LARGE POCKETS & 6 HOSE OUTLETS: The zipper pocket of the oxygen cylinder place for phones/wallets. The outlets allow the hose of the oxygen tank to pass easily without kinking.


WITHIN 30 DAYS, 100% MONEY BACK GUARANTEE. It's hands free to help you carry oxygen bottle with ease while daily walk or traveling. It's the perfect addition for the oxygen user.
Details:
Are you or someone you love struggling with how to carry an oxygen tank?

Good solution - iGuerburn O2 backpacks are designed to carry a portable oxygen bottle. Suitable for D size(M-15) oxygen cylinders.

The fabric is sturdy and durable, it is a well-designed product on portable oxygen supply. It has several holes and the O2 line will come out from the side and the top without kinking. The backpack straps are adjustable and padded. They distribute the weight much better for those with back and shoulder issues. This is a wonderful way to use your oxygen cylinder. The extended straps can be buckled so that the straps will not loosen, enjoy having free hands. Ideal for your daily travel, work, shopping, and other activities


Extended Straps:

Shoulder straps length: 22"-35"

Chest strap length: 9"-21"


Velcro strap inside to hold the tank from moving around.


Put a piece of plastic to reinforce the bottom of the bag to withstand weight of oxygen tank.
Package Dimensions: 11.2 x 11.1 x 3.3 inches
YOU WILL RECEIVE IT WITHIN 1-2 DAYS