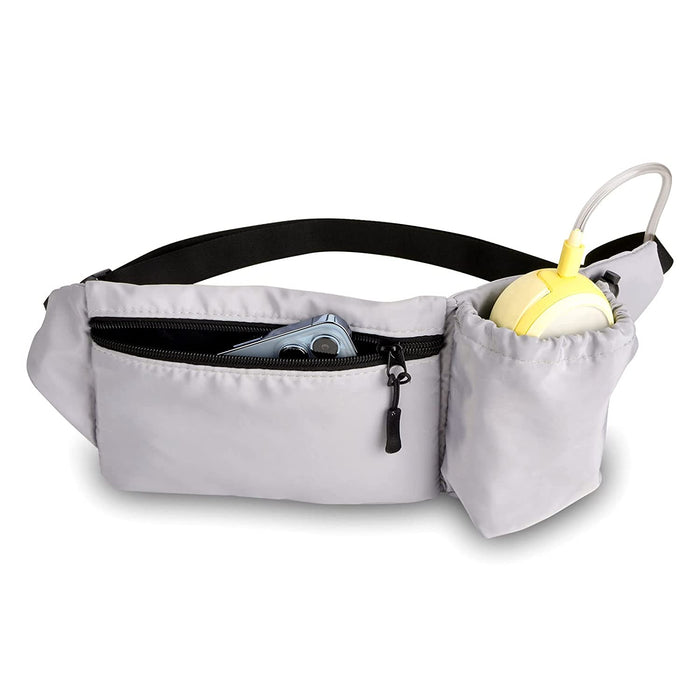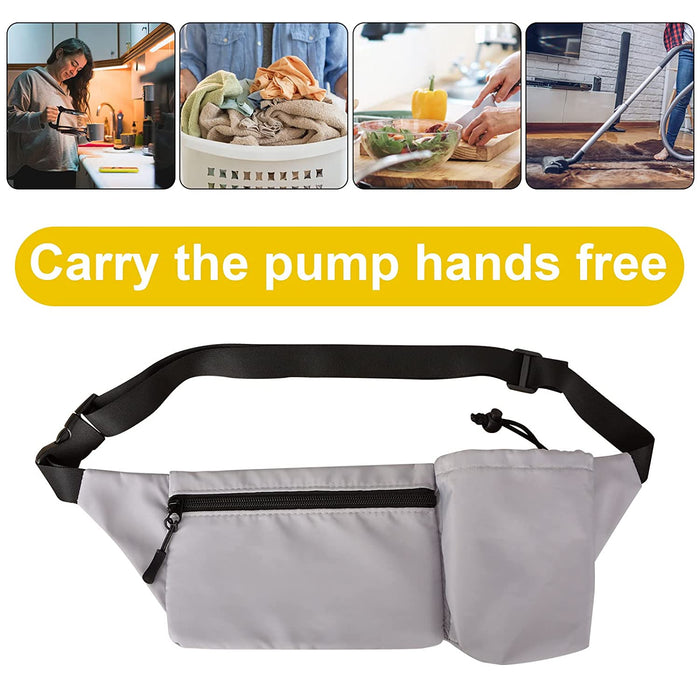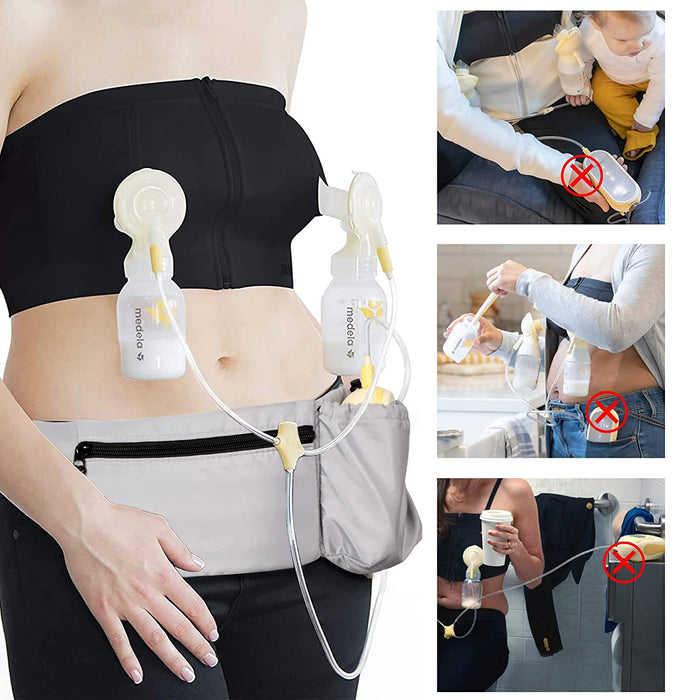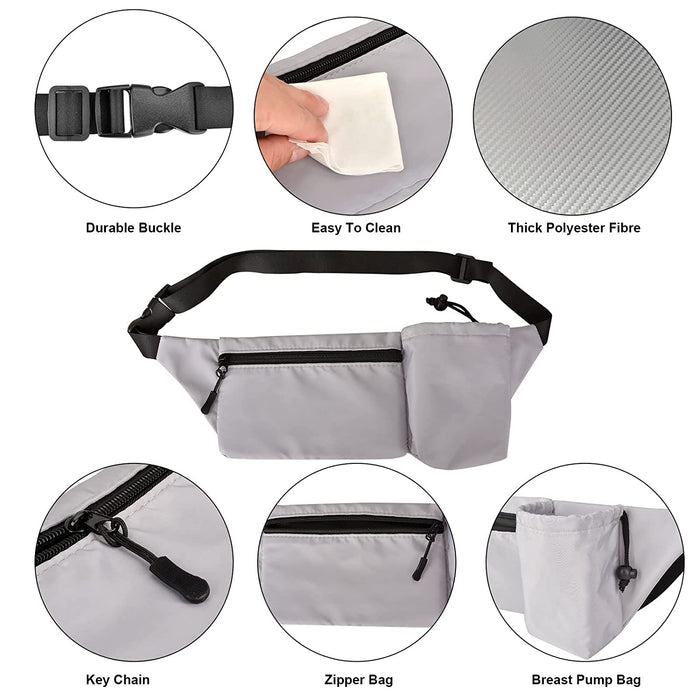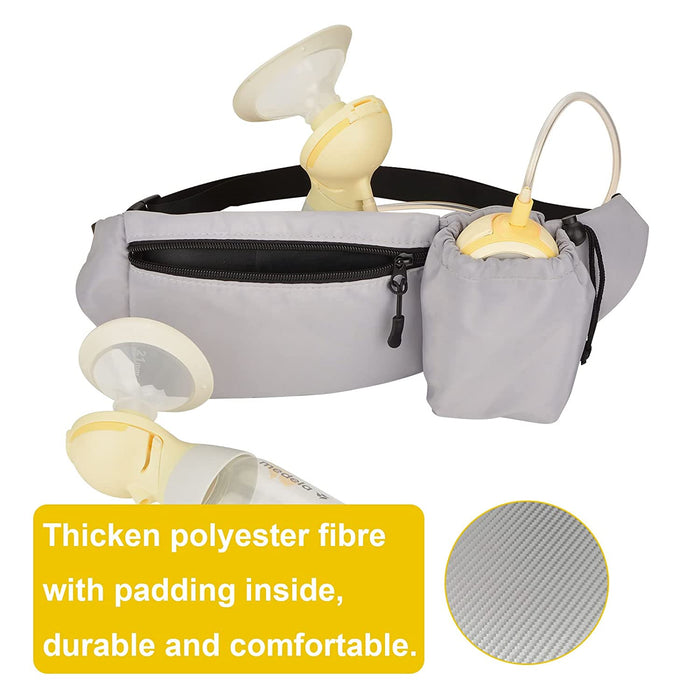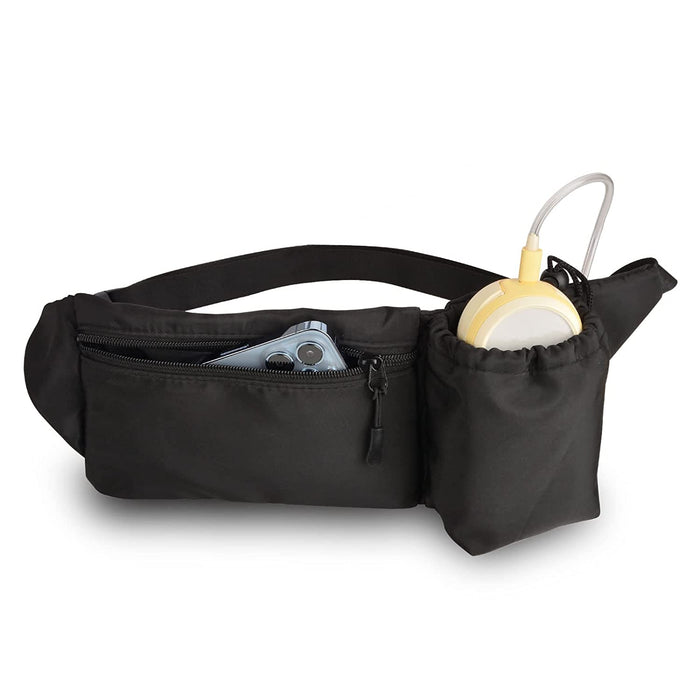 Breast Pump Fanny Pouch for Medela Freestyle Flex Parts, Medela Freestyle Accessories Fanny Bag, Hands Free Fanny Pack Waist Pack with Adjustable Belt, Fits for Working Moms
Features:
Perfectly Size for Medela Freestyle and Elvie Stride Breast Pump: Designed to compact size of 3.3x 1.2x4.7", this Freestyle fanny pouch fits well for the Medela Freestyle Flex and Elvie Stride wireless breast pump perfectly. (No fits for AC charging breast pump)


Hands Free Breast Pump Fanny Pouch: Simply tie the waist pack for Medela Freestyle Flex around your waist and you can move around and get things done while pumping. Cooking, laundry, dishing or reading, and you don't have to be just in one place. Great choice for our working moms as the medela freestyle accessories.


Adjustable Belt: The belt of this Freestyle pump belt bag is long enough and you can adjust the buckle to fit your waist. The belt fits the waist up to 50.8 inch/129 cm.


Soft and High Quality: This breast pump accessories pouch for Medela Freestyle Flex is made of thicken polyester fibre with padding inside, quality stitching and durable material makes the bumping bag more comfortable and soft to wear.


Easy to Carry: Small and folding fanny pack for Medela Freestyle Flex fits nicely into your work bag or travel bag, made life so much easier, and improved your pumping experience. Let moms free their hands when they are work or outsides.
Product Description:
Fanny Pouch for Medela Freestyle Flex Breast Pump, improved my pumping experience.
Product Dimensions: ‎25.39 x 4.72 x 0.4 inches; 3.2 ounces