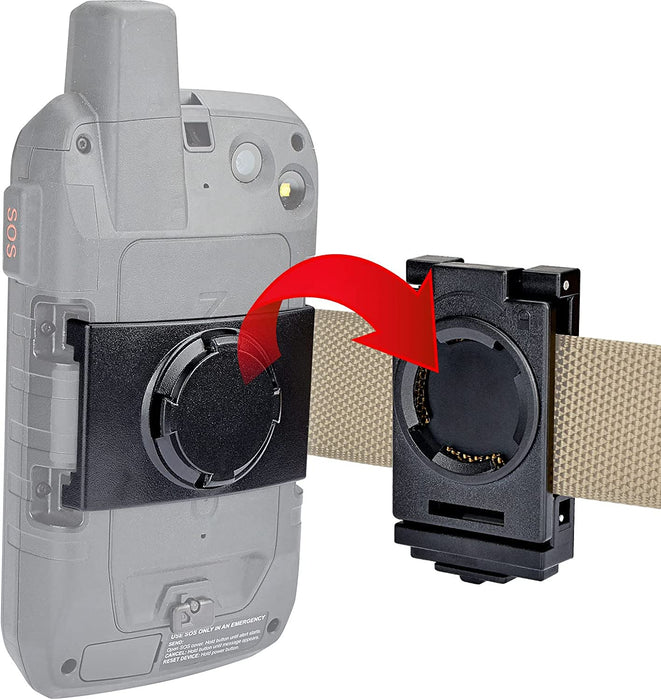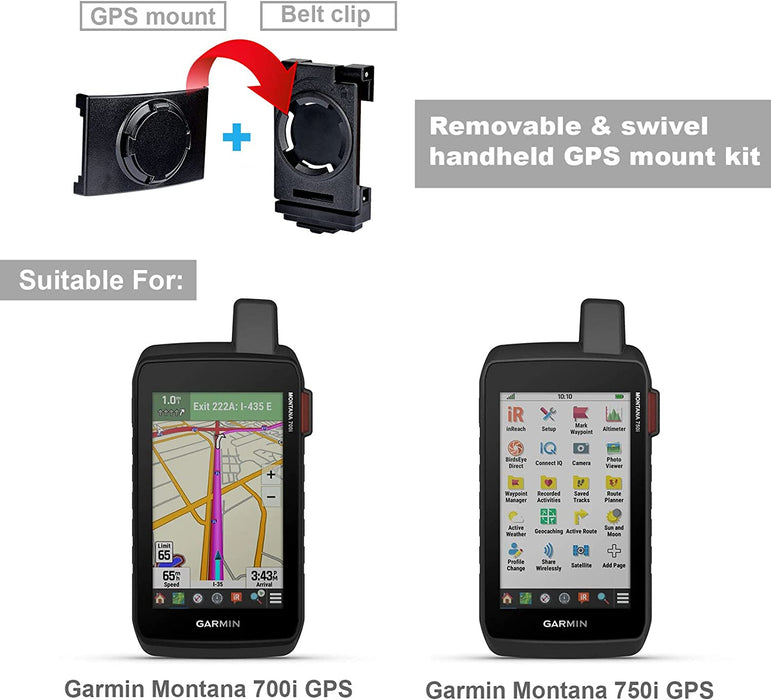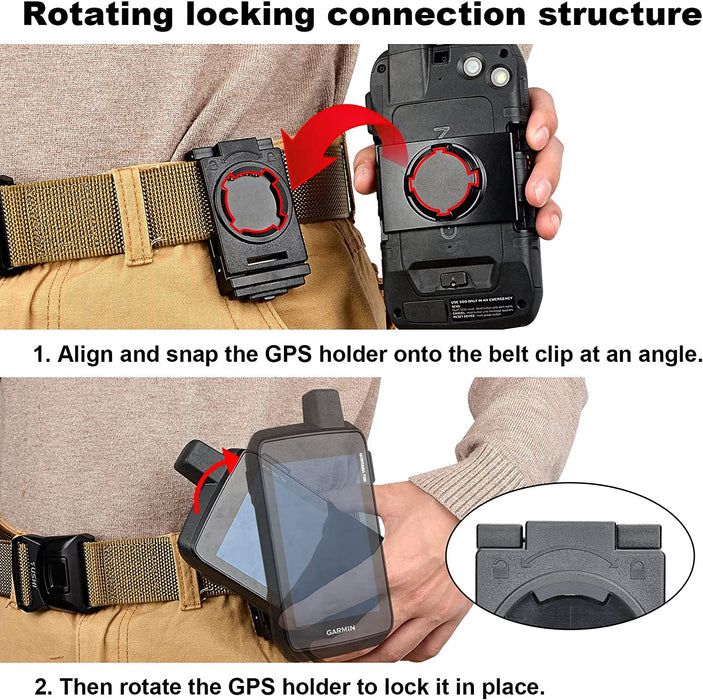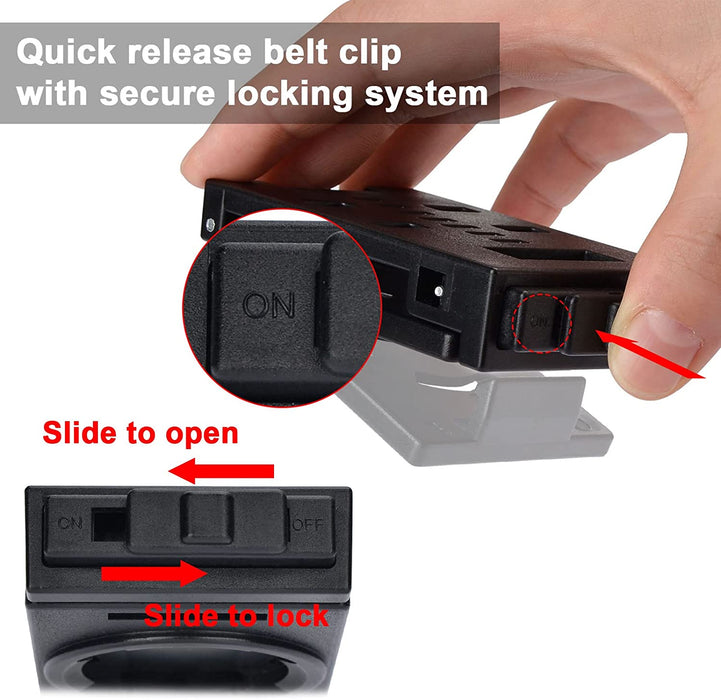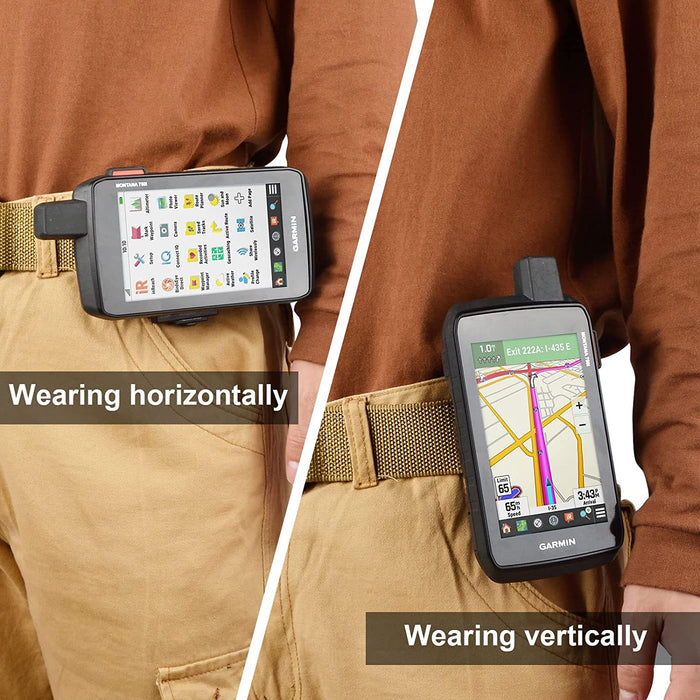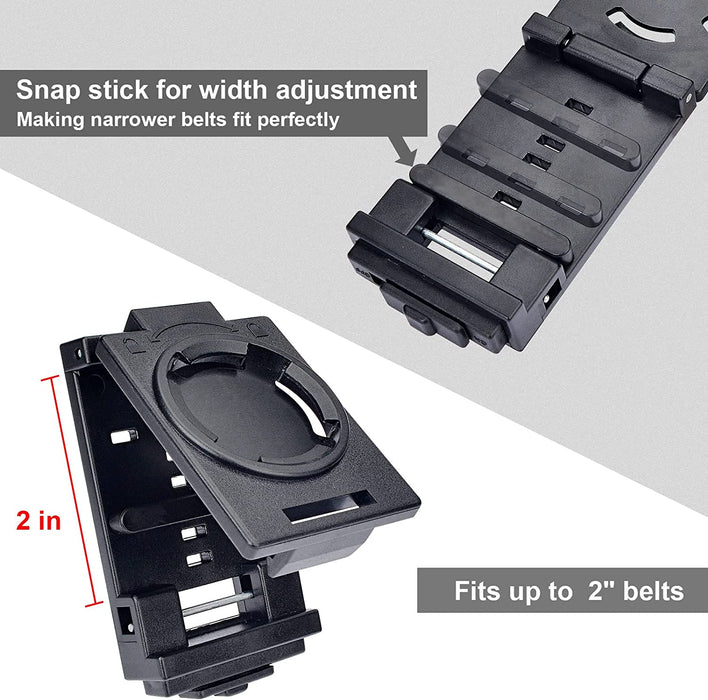 Belt Mount Clip for Garmin Montana 700i / 750i Handheld GPS ( NOT for Other Models, Not for Vehicle)
Features:
Perfect Fit - This belt mount kit is designed ONLY for the Garmin Montana 700i and 750i handheld GPS. NOT compatible with any other models of Garmin Montana series!


Removable Garmin Montana Mount Kit - The belt clip and Garmin 700i case can be locked or removed by rotating at an angle, making it easy to view your route at any time.


Quick Release Belt Clip - The bottom of the Garmin Montana 700i holder has a secure locking system to prevent unwanted releases.


Fits 2" and Narrower Belts - Our Garmin Montana 750i clip fits belts up to 2'' wide. Changing the position of the snap stick allows narrower belts to fit perfectly.


Tight Swivel-Lock Connection - The two parts of our Garmin montana 700i mount will be so tight when swivel-locked that you can venture out with confidence.
Product Description:
iGuerburn Belt Clip for Garmin Montana 700i 750i GPS Touchscreen Navigator
This Garmin montana holder allows you to hang your Garmin Montana 700i & 750i Handheld GPS Navigator on your belt for easy access.
Our Garmin montana 750i case kit has a convenient and sturdy swivel locking structure to connect the two parts: snap the case onto the belt clip at an angle, then turn the case to lock it in place.
You can snap the Garmin montana 700i case to the belt clip from different angles to wear the Garmin montana gps vertically or horizontally.
This Garmin montana 750i mount is a great choice for those who love outdoor off-road adventures!
Removable Garmin Montana case with clip
Our Garmin 700i gps mount kit is removable and rotatable so that you can remove the GPS whenever you need it without removing the belt clip.
Convenient and sturdy swivel locking/removal structure
Snap the Garmin 750i case onto the belt clip at an angle, then rotate the case to lock it in place.
Snap stick for width adjustment
We've included a special snap stick to adjust the width of the garmin montana 700i belt clip so that even narrow belts will fit perfectly.
What's in the box
1 * Mount, 1 * Belt clip, 1 * Instruction manual
Product Dimensions: 10.91 x 2.32 x 1.26 inches; 2.39 ounces