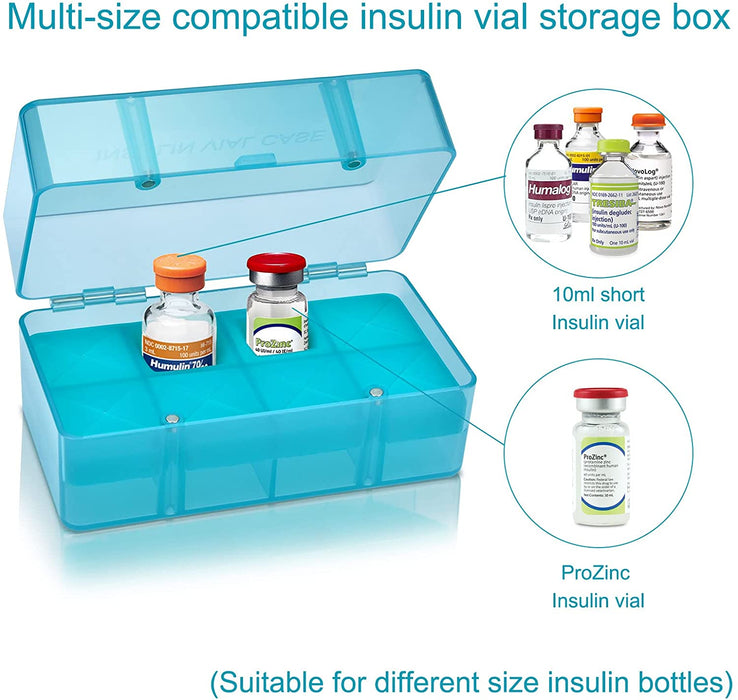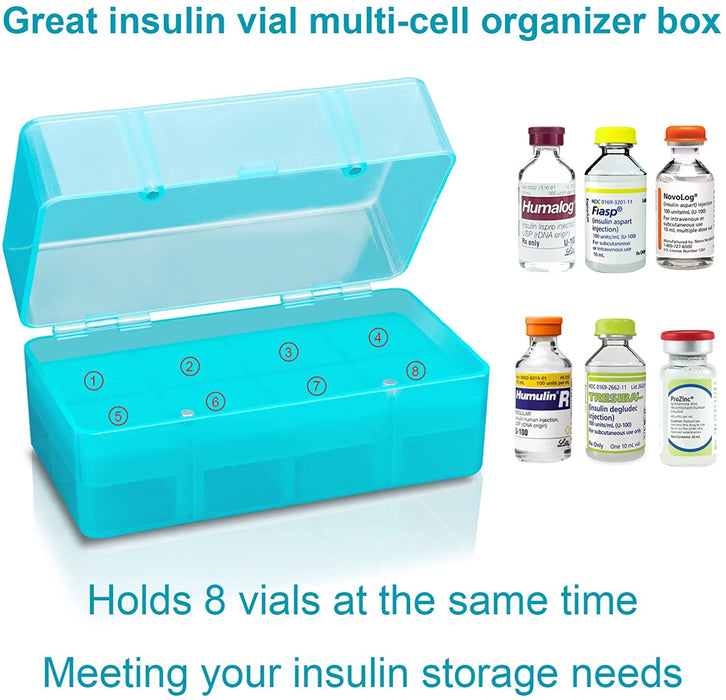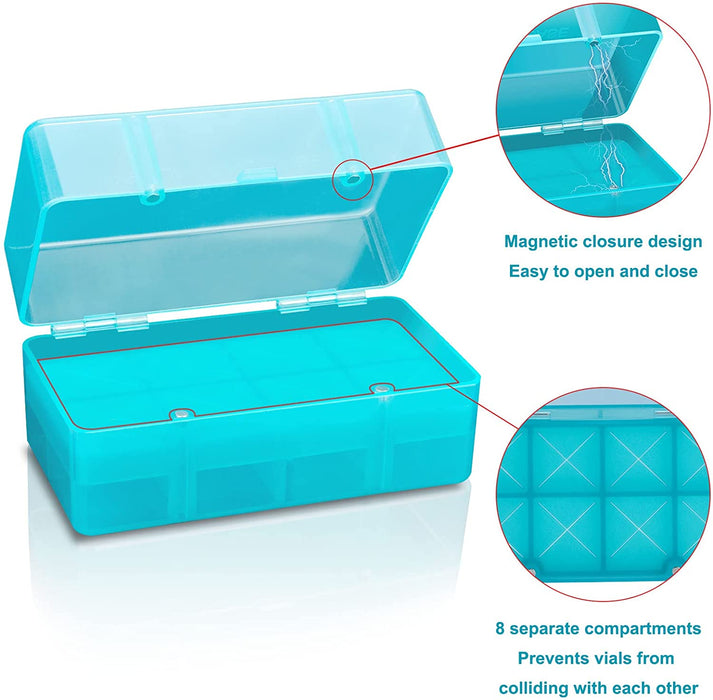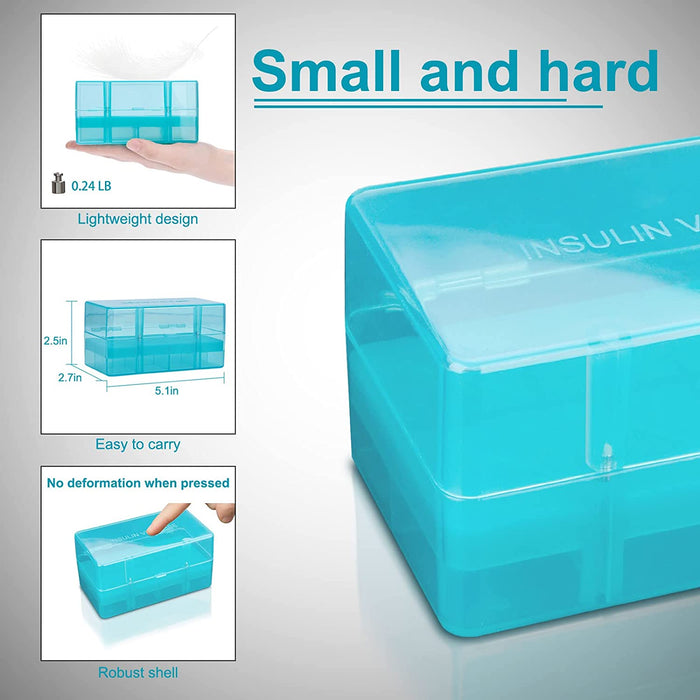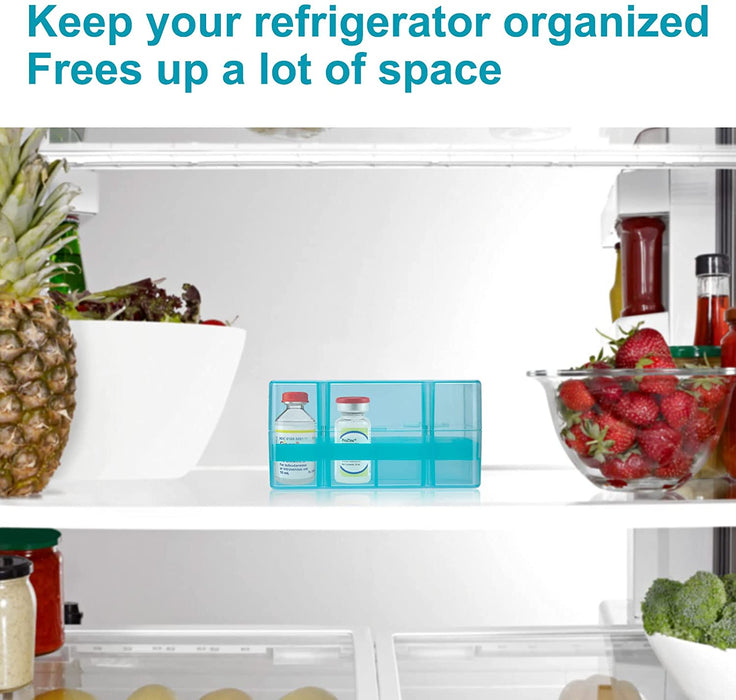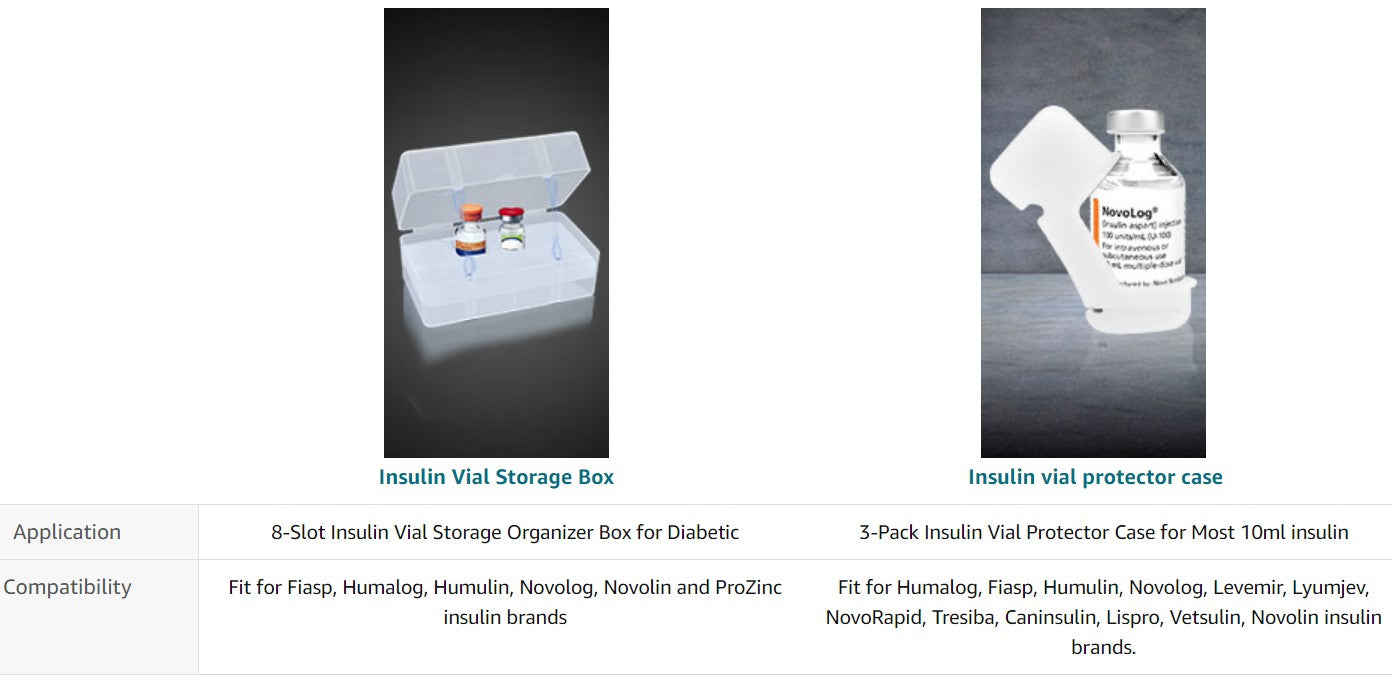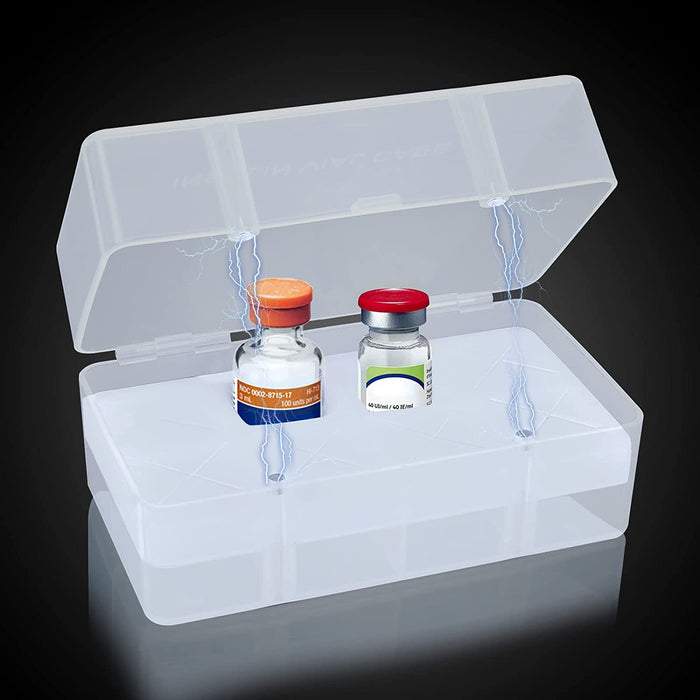 8-Slot Insulin Vial Storage Box for Fridge, Insulin Vial Holder Case for Diabetic Meeting Your Insulin Storage Needs
Features:
Multi-size Compatible Box:Our insulin vial holder has large storage space, which can flexibly fit for many different insulin brands, such as Fiasp, Humalog, Humulin, Novolog, Novolin and ProZinc. (Note: Not fit for Lantus/Apidra/Admelo 10ml tall insulin vials.)


Our 8-slot insulin vial storage box keeps your vials organized & orderly. It can hold 8 vials together, and you can easily find them when you need instead of looking around.


The insulin bottle organizer case with magnetic switch design is easy to open and close, which can store your insulin safely, prevent the lost due to random placement, and avoid property damage.


The insulin vial protector case has 8 separate compartments, which prevents vials from colliding with each other. In addition, this insulin vial rack is also easy to store or take out insulin bottles.


This diabetic insulin vial holder is reusable, durable and comfortable to the touch. One year warranty. Please feel free to contact us if you have any question. (Statement: Patent Pending)
iGuerburn Insulin Vial Storage Box with Lid for Refrigerator
Our insulin vial organizer caddy with lid is an excellent solution for who have insulin storage needs, which can hold 8 insulin bottles at the same time.
The diabetic insulin vial case is made of high-quality materials, which will keep your insulin vial secure.
Our plastic insulin vial organizer box is an excellent choice for diabetic patients and your pets.
This Multi-size compatible diabetic insulin bottle holder suitable for many different size insulin bottles, such as :
10ML short insulin vials: Humalog, Humulin, Levimer, Lispro, Lyumjev, Novolin, Novolog, NovoRapid, Tresiba, Caninsulin and Vetsulin ;
10ML & 20ML ProZinc insulin vials.
Note: Not fit for Lantus/Apidra/Admelo 10ml tall insulin vials!
Package Dimensions: 6.57 x 3.23 x 2.72 inches; 5.61 Ounces