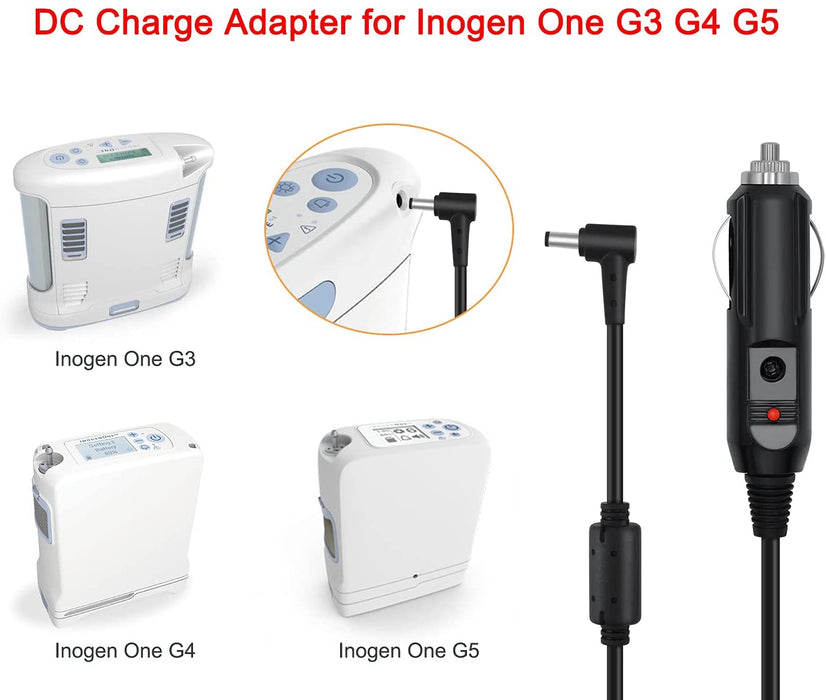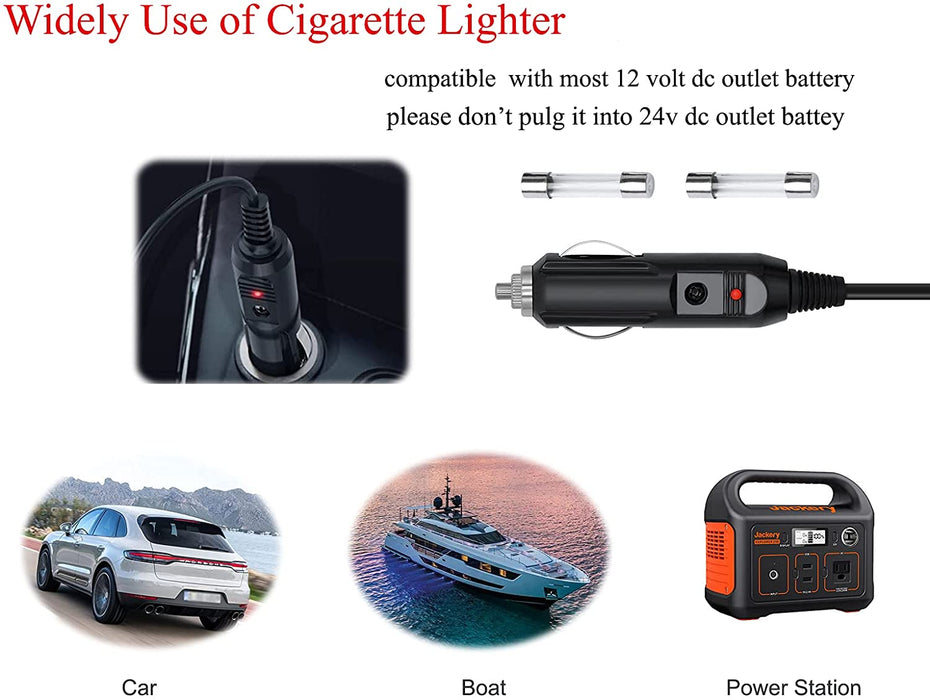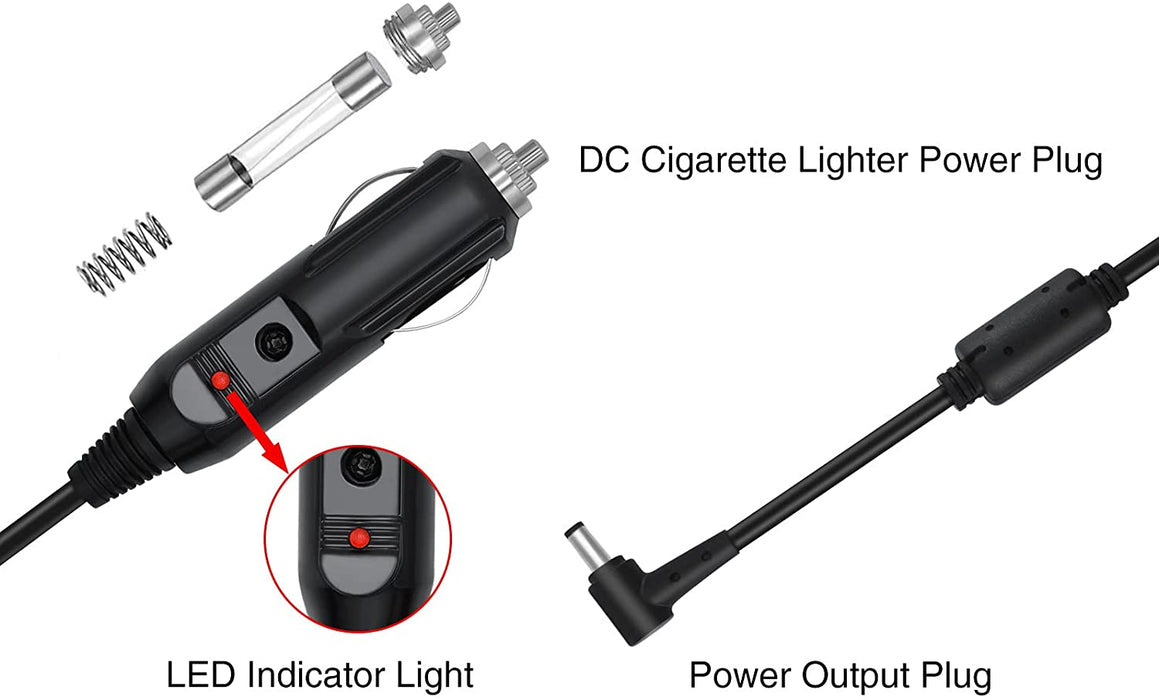 8.3ft 12V DC Shielded Power Cord for Inogen One G3 G4 G5 Power Supply Cigarette Lighter Car Charger Cable Replace Inogen BA-306 with Additional Fuses*2
Features:
This 12v Inogen car charger cable works with Inogen One G3 Inogen One G4 Inogen One G5 Portable Oxygen Concentrators.


The Inogen dc power charging cable connects Inogen One G3 G4 G5 oxygen concentrator machine and car dc cigarette lighter socket. This Inogen one g5 accessories is convenient for outdoor power supply as your partner.


This Inogen one car charger also can work with Jackery Bluetti Rockpals power station 12v dc outlet.


This dc charger cable is a great replacement of Inogen BA-306 for Inogen One G3 G4 G5 portable oxygen machine model IO-300 IO-400 IO-500.


The 12 volt dc car adapter converter is 8.3ft, it's flexible and long enough for your daily use in the car. The Inogen one g3 g4 g5 accessories with two additional Fuses for replacement.
Wide Compatibility of Cigarette Lighter Plug
The 12 volt DC Charge Cigarette Lighter Adapter is wide used in Car, Bus, Boat or Truck, etc.
This Cigarette Lighter also can works with Jackery Bluetti Rockpals Portable Power Station 12v DC Outlet.
The Car DC Cord Chager contains a safety Fuse to Protect the Inogen oxygen concentrators when charging fails.
Flexible and Long enough for your daily use
The 12 volt dc adapter converter is 8.3ft, it's flexible and long enough for your daily use in the car.
It is very convenient to carry and use, no matter if you use it in the front seat or the back seat of the car
What You Get: DC Charger×1, Fuse×2
Package Dimensions: 6.85 x 4.57 x 1.81 inches; 8.47 Ounces